Carnival Arts – Walkabout Carnival Costumes | UK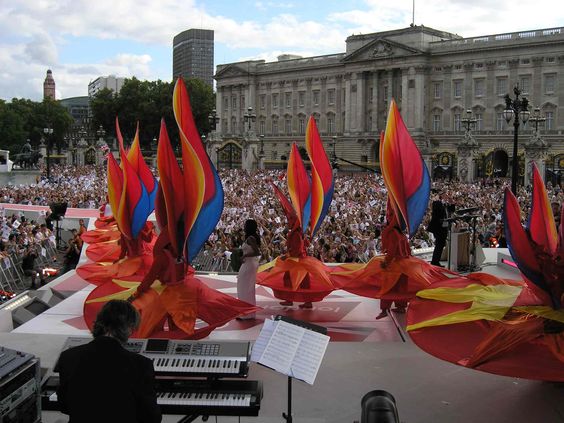 Carnival Arts is an exciting and expressive art form which relies on the entirety of the human body and the effect that can be accomplished through kaleidoscope of colour and shape. Elements of current affairs, comic satire and farce are integral to the expression of this art form. It is a whole incredible kinetic form encompassing music, colour and dance.
Carnival Arts include imaginative designs and innovative use of materials, fabrics and colour are exceptional. Their unique fusion of structure and body movements create visual illusions that are spectacular.
Carnival Arts is a group of multi-disciplinary artists who design and create large scale kinetic sculptures and carnival costumes utilizing the human body in the art form of masquerade, or street theatre.
The group was created to develop techniques of costume design and construction and to heighten the understanding of carnival and carnival arts. Their inspiration originates from involvement in the Trinidad Carnival, one of the world's most magnificent celebrations.
Formed in 1989, Carnival Arts has gone from strength to strength and their success in design is now recognised worldwide. They have been instrumental in introducing the art form of 'Mas making' across the UK. They are the seminal force in educating European communities in the development of carnival. Their award winning collaborations have been featured in the Caribbean, London, Paris, Nice, Sweden, United States and Trinidad and act as a catalyst for bringing together people from culturally diverse backgrounds.
Photos of Carnival Arts