C. I. Paparazzi – Paparazzi Photographers | UK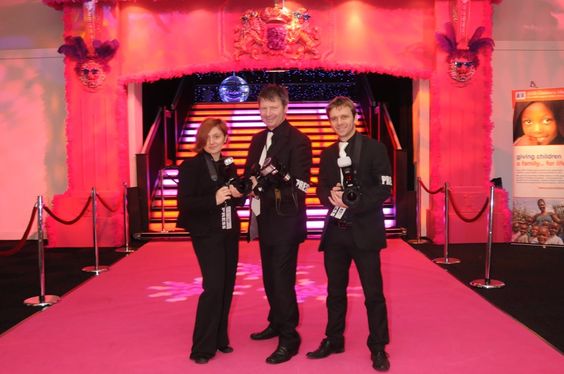 C. I. Paparazzi can snap your guests as they enter your event in true celebrity style. Fantastic for every occasion!
The photographers shoot professional images which are then loaded onto a website to be accessed by guests. These images are available for your guests to download at a convenient time. Wandering press photographers can roam the event itself too!
Instaprinter
Instant pictures at your event! Your photographer will photograph the guests during the event and the runner continually prints and delivers photographs. A photo wall can be created using a scissor stand which can also be branded with the company details. Alternatively the photographs can be delivered to guests in personalised envelopes.
Testimonials:
"I would like to thank you for the professional service and excellent quality of the photos taken at our staff christmas party this year."
- Harrods
"I am very pleased with the quality of the photographs taken at the event and am only sorry that the evening passed so quickly that I never found time to have one taken myself. I hope that you will be available for next years Christmas event."
- S Three Ltd
"Just a note to say thank you for the superb photos you have sent us portraying perfectly "a day at Henley Royal Regatta". they are just what we wanted. We hope we can employ your service at future events."
- Private Client
"We've had excellent feedback from all of the Christmas parties...The paparazzi have gone down very well..."
- The Honourable Artillery Company (via Contraband)
Photos of C. I. Paparazzi