Bruce Springsteen | Famous Singer | USA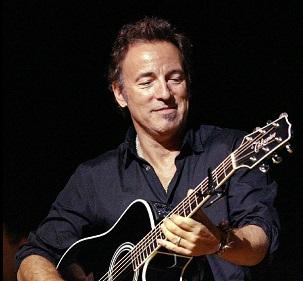 Bruce Springsteen
If you are looking for unforgettable entertainment, we are a booking agent for Bruce Springsteen, and can arrange for Bruce Springsteen to perform for your guests – contact us to discuss booking book Bruce Springsteen for your special event.
Bruce Springsteen & The E Street Band are generally regarded as one of the best live bands ever! Since forming in 1972, the band's members have changed; however, core members include saxophonist Clarence Clemons, organist Danny Federici, bassist Garry Tallent, drummer Max Weinberg, pianist Roy Bittan and, of course, Bruce Springsteen.
Following September 11, 2001, Bruce Springsteen & The E Street Band recorded The Rising in 2002, and then hit the road for another two-year tour. After "The Rising", Springsteen recorded two more albums without he E Streeters followed by "Magic", released in October 2007.
On January 27, 2009 Bruce Springsteen's twenty-fourth album "Working on a Dream" was released.
Hiring Bruce Springsteen to endorse your brand, service or event will do wonders for your brand. Contraband is the UK's top booking agent, with friendly, experienced account managers who guarantee you the best deal possible. Contact us today if you would like to book Bruce Springsteen to be the highlight of your event! We as your booking agent are more than happy to help you create the most memorable moments with Bruce Springsteen.
Photos of Bruce Springsteen
Book Bruce Springsteen
Want to book a performer, or just find out more? Give us a call on +44 (0)208 8291140 or use our online contact form via the button below.