Stilt Walking Act: The Boblins – Ivry Sur Seine & France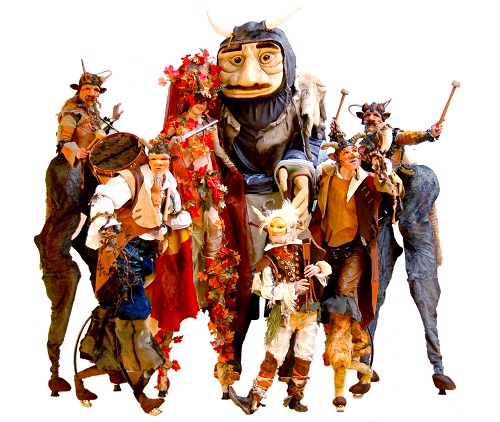 This fantastic group of corporate entertainers have created a beautiful show for corporate events, street parades and festivals. The Boblins will put smiles on the faces of everyone who sees them with their music and funny performances.
Surely you've already come across them while strolling in the woods, whistling lovely tunes at the foot of a tree or lounging on a mushroom. This is an encounter of men-animals, elfs, a giant and musicians. Riddles and guesses, these fantastic beings have only just started to play tricks on you!
This act includes seven characters: 1 bagpipe player, 1 flute player on stilts, 2 drummers on stilts, 2 stilt walkers on spring stilts and 1 stilt walking giant!
Standard Length of Performance:

The Boblins can perform 1 x 90, 2 x 45 or 3 x 30 minute walkabout sets.
Photos of The Boblins