Bob Harris – Event Host & Keynote Speaker – Music & Media | UK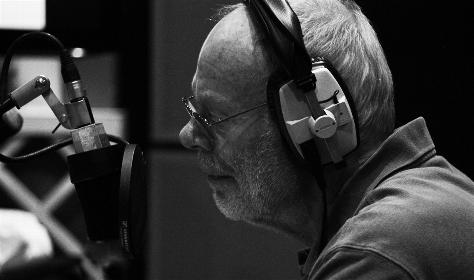 Bob Harris is a music presenter and co-founder of Time. Bob has an extensive knowledge about popular music, including its origins and influences, showing his enthusiasm and all round knowledge. Bob Harris is available to book for a variety of corporate events.
Hiring a host to endorse your brand, service or event is very simple.  Contraband is the UK's top booking agent, with friendly, experienced account managers who guarantee you the best deal possible. We work in direct association with their representative.
A broadcaster, journalist and music presenter, Bob Harris is a renowned and much-loved figure within the British music industry. Described by Radio Times as "one of the greats of British music broadcasting", Harris has enjoyed a long and illustrious career and has worked with the BBC for over 40 years. A highly entertaining public speaker, Harris uses his wit, charm and vast experience to discuss the music and broadcasting industry at various public events.
Bob Harris, born in Northampton in 1946, began his career at Time Out magazine, where he worked as co-editor. He then joined BBC Radio 1 in 1970, hosting Sounds of the 70s until 1975. Since then, he has worked on a number of shows with various radio stations, including Radio Luxembourg, Radio 210, BBC Radio Oxford and BBC Radio 6.
Harris is probably most famous for hosting the BBC 2 programme The Old Grey Whistle Test. He hosted the rock music show from 1971 until 1978 and has been credited with introducing a huge list of bands into the mainstream consciousness during his time there.
In 2005, Harris founded The Whispering Bob Broadcasting Company with his wife, Trudie. An independent radio and television production house, WBBC has created specialist music shows for a number of high-profile media channels, such as Sky Arts and BBC Radio 2. He has also been responsible for Sony Radio Academy Award winning documentaries The Sandy Denny Story and The Day John Met Paul.
Throughout his career, Bob Harris has acted as a mentor and guide to a huge number of up-and-coming artists. He is passionate about introducing cutting-edge music to the wider society and has tirelessly promoted new music as a result.
Aside from his career as a music presenter and broadcaster, Bob Harris has written books, newspaper articles and magazine columns and still refers to himself as "a journalist who can broadcast". He has also appeared in movies, voiced major advertising campaigns, produced records and organised 48-gig rock tours.
His huge contribution to the British music industry was recognised in 2011, when he received an OBE in the Birthday Honours list for his services to music broadcasting.
Testimonial:
"One of the most interesting and relevant speeches that I have ever heard."
-Managing Director, PDW Private Banking
Contact us  today if you would like Bob Harris to be the highlight of your event! The most memorable moments are waiting and they could be yours today!
Photos of Bob Harris