Bob Dylan | Famous Singer | USA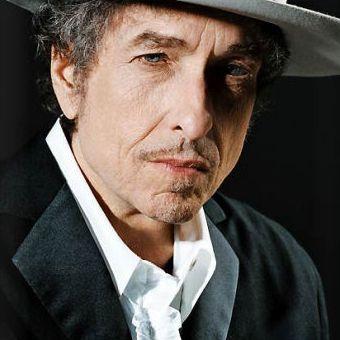 Bob Dylan
Hiring a celebrity to endorse your brand, service or event is very simple. Contraband is the UK's top booking agent, with friendly, experienced account managers who guarantee you the best deal possible.
Bob Dylan is available to book for a variety of corporate events. We work in direct association with Bob Dylan's representative as their preferred booking agent. Contact us today for this celebrity booking, a great addition to your event entertainment.
In the fall of 1961, after one of his performances received a rave review in The New York Times, Dylan signed a recording contract with Columbia Records. Released early in 1962, Bob Dylan contained only two original songs, but showcased Dylan's gravelly-voiced singing style in a number of traditional folk songs and covers of blues songs.
The 1963 release of The Freewheelin' Bob Dylan marked Dylan's emergence as one of the most original and poetic voices in the history of American popular music. The album included two of the most memorable 1960s folk songs, 'Blowin' in the Wind' and 'A Hard Rain's A-Gonna Fall.' His next album, The Times They Are A-Changin', firmly established Dylan as the definitive songwriter of the '60s protest movement. By 1964, Dylan was playing 200 concerts annually, but had become tired of his role as 'the' folk singer-songwriter of the protest movement. Another Side of Bob Dylan, recorded in 1964, was a much more personal, introspective collection of songs.
Over the course of the next three decades, Dylan continued to reinvent himself. Following a near-fatal motorcycle accident in July 1966, Dylan spent almost a year recovering in seclusion. His next two albums, John Wesley Harding (1968) including 'All Along the Watchtower,' later recorded by guitar great Jimi Hendrix and the unabashedly countryish Nashville Skyline (1969) were far more mellow than his earlier works. In 1984844375, Dylan appeared in Pat Garrett and Billy the Kid, a feature film directed by Sam Peckinpah. He also wrote the film's soundtrack, which became a hit and included the now-classic song, 'Knockin' on Heaven's Door.'
Beginning in the 1980s, Dylan began touring full time, sometimes with fellow legends Tom Petty and the Heartbreakers and the Grateful Dead. Notable albums during this period included Infidels (1983); the five-disc retrospective Biograph (1985); Knocked Out Loaded (1986); and Oh Mercy (1989), which became his best-received album in years. He recorded two albums with the all-star band the Traveling Wilburys, also featuring George Harrison, the late Roy Orbison, Tom Petty and Jeff Lynne. In 1994, Dylan returned to his folk roots, winning the Grammy Award for Best Traditional Folk Album for World Gone Wrong.
In 1989, when Dylan was inducted into the Rock & Roll Hall of Fame, Bruce Springsteen spoke at the ceremony, declaring that 'Bob freed the mind the way Elvis freed the body'. Dylan's 1997 album Time Out of Mind reestablished this one-time folk icon as one of the preeminent of rock's wise men, winning three Grammy Awards including Album of the Year. In 2000, he recorded the single 'Things Have Changed' for the soundtrack of the film Wonder Boys, starring Michael Douglas. The song won Dylan a Golden Globe and an Academy Award for Best Original Song.
Showing no signs of slowing down, Dylan has continued to tour in recent years and released his lastest studio album, Together Through Life, in April 2009.
Photos of Bob Dylan
Book Bob Dylan
Want to book a performer, or just find out more? Give us a call on +44 (0)208 8291140 or use our online contact form via the button below.