Living Human Statues, Slovakia: Big Name Statues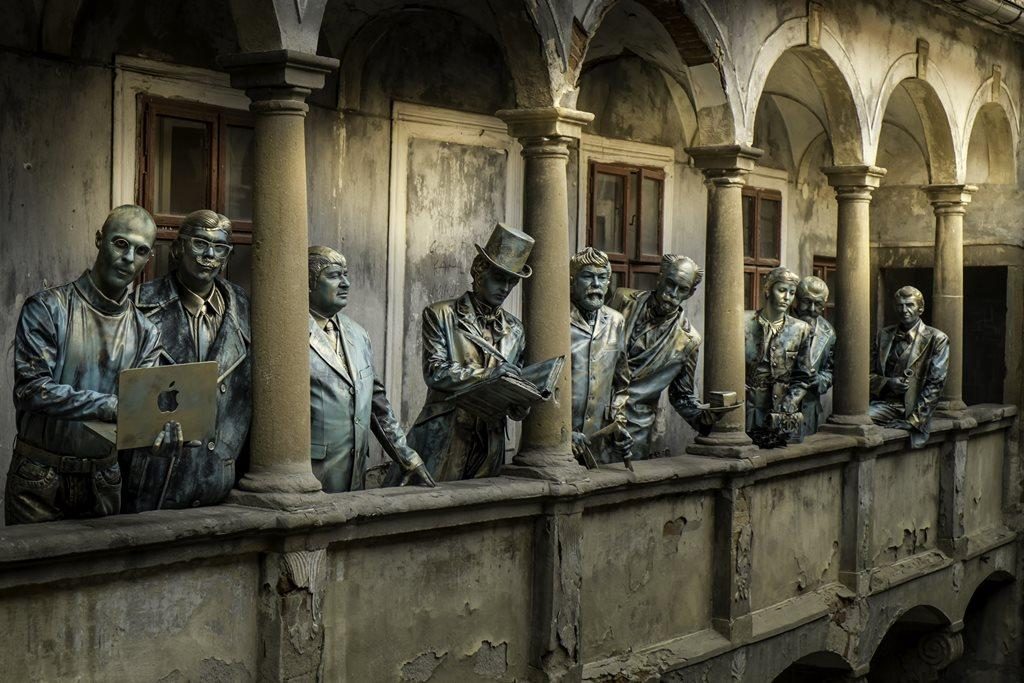 Big Name Statues
Looking for something life like? Extraordinary? Brand new? Something with WOW factor and unforgettable?

Look no further, because we would like to introduce you a highly interactive exhibition of unusual living statues representing the world's famous icons that are impossible to forget.

This is something really different. They will enchant the audience in disbelief with their hyper-realistic costumes and make-up, the audience might never know they aren't real statues until they make them laugh.
Get to know more about some inventions we are using on daily basis like iPhone, Macbook, Coca Cola, Ford cars, Chanel bags, Bata shoes, Sacher cake, Eiffel tower…

If you need a high quality extraordinary entertainment to promote any event, something wow and new, draw attention or entertain the crowds, look no further than the BIG NAMES.

All looking like a solid piece of stone, they stand looking ancient and stately, but if the visitors stray too close – they could become part of the entertainment.

All the costumes were created after careful examination of each icon, inspired by the world known inventions. They are the products of a nearly a years work and a perfectionist's love for detail.

INTERACTIVE ELEMENT of the exhibition – interactive bust & kids painting zone – interactive entertainment for little ones who can try to paint the bust in real (one extra additional white bust) or on paper.

Photos of Big Name Statues
Book Big Name Statues
Want to book a performer, or just find out more? Give us a call on +44 (0)208 8291140 or use our online contact form via the button below.