Bespoke Shadow Shows – Shadow Dancers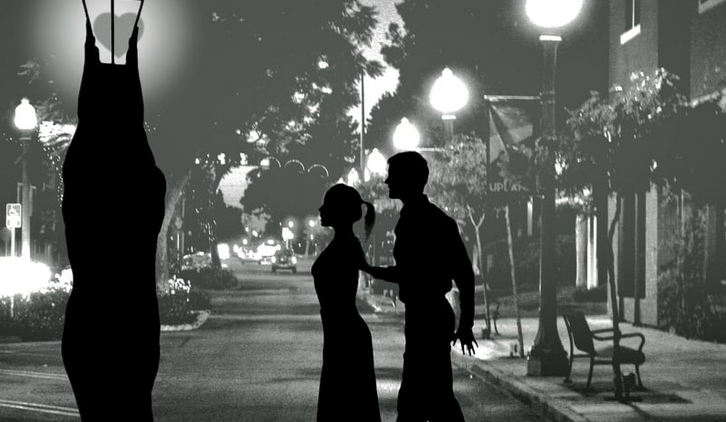 If you'd like your very own shadow show story performed at your event, then a bespoke, one-off show can be designed especially for you. These performers work with you to gain a good understanding of your concepts, ideas or narrative. They add a little magic and expertise to enhance your story. Then on your big day, perform a shadow show based entirely on your vision for your guests.
Shows are usually 7.5/ 8 minutes in length but they can be adapted to suit your needs. They're an all-inclusive operation and they only ask that you provide the sound system and sound technician!
They can also provide a shadow video instead of a live show if you prefer. You may not have the space or just want to play the video at your live event, or you may want to use it as a marketing tool to be used over and over.
Clients for bespoke shadow shows have included UEFA, Pirelli, Hitachi, British Airways, The Skol Foundation USA & Aditya Birla, India. Please watch the videos above to see examples of their bespoke shows & how they could create something entirely unique for you.
Get in touch to organise a conference call so they can listen to your ideas and come up with a brilliant show narrative based on your concept!
Standard Length Of Performance:
Shows can last anywhere between 1 – 10 minutes.
Testimonials:
"Can you please pass on my thanks to Rachel and the gang for last week! The performance was brilliant and really captivated the audience! The whole night went very well and we managed to WOW UEFA! Thank for all your help too, you helped to make things pretty easy! Hope to work with you again in the future."
– The FAW Ltd (via Contraband)
"Perfect! Absolutely perfect!"
– Four Seasons Hotel
"The event went well, and all of the performers were absolutely fantastic, incredibly professional, flexible and accommodating. They put up with our rather chaotic and constantly-changing schedule and they were a real pleasure to work with. I told all of them after the event how incredibly grateful we were, but will you please pass that on to them again from us. Their performances were really fantastic and I know that the audience enjoyed the entertainment immensely. May I also say a huge thank you to you, Archie and everyone at Contraband, you were all incredibly helpful and worked amazingly hard to help us out. I know that our Secretary General was very happy with the performers and with your professionalism. Thank you! We very much hope to work with you again in the future. Once again, thank you so much for all of your hard work."
– Arab Chamber of Commerce (via Contraband)
"Yes the event went very well thank you and all the performers you supplied were amazing! Just what we were after."
– Presentation Design Services (via Contraband)
"They were AMAZING!!!! Unbelievable! And so lovely to work with. Seriously, they were fantastic and you too have been fantastic."
– Sheil Entertainment Agency (via Contraband)
"The ball went brilliantly thanks, and the guys' performance was absolutely awesome! They set the mood so well and created a really Wintry atmosphere. On a personal level they were also a pleasure to deal with and responded really well to what was not an ideal location for the performance. All in all, we were delighted with it! I will be sure to get in touch again for any of our future events."
– University of Nottingham Law Society (via Contraband)
"They were great! Many thanks."
– Emap Limited (via Contraband)
Previous Clients Include:
Hitachi
Pirelli
Aditya Birla India
Skoll Foundation USA
UEFA
Save the date video for private client in Kuwait
British Airways
Photos of Bespoke Shadow Dancers
Book Bespoke Shadow Dancers
Want to book a performer, or just find out more? Give us a call on +44 (0)208 8291140 or use our online contact form via the button below.