Becky Hill – Famous Singer | UK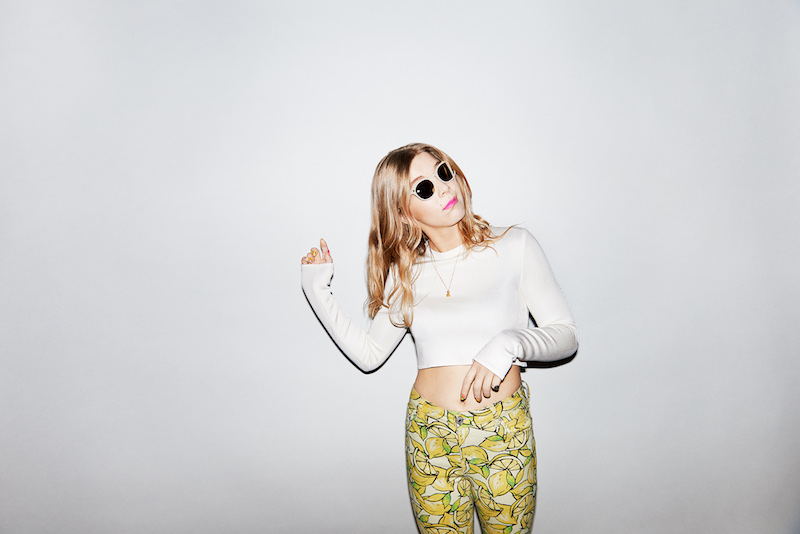 Becky Hill could have taken the easy path, the fast route, a shortcut. She could, in theory, be a lot further on in her career if her goal was merely to be 'famous'. But Becky Hill isn't interested in fame and fortune. She'd actually prefer the acclaim without the renown, were that possible? Becky Hill just wants to make music.
The 19 year-old has spent the last two years writing, performing and singing with the likes of Bondax, Gorgon City, Rudimental and MNEK, learning how to transform her talent into toplines, melodies and simple yet evocative songwriting. She has already featured on Rudimental's Powerless taken from their No.1 album, Home, and vocalled Wilkinson's D&B Top 10 hit Afterglow, which she co-wrote with Talay Riley (Ellie Goulding, Tinie Tempah). Becky is currently working on her debut album with rising all-rounder MNEK, man of the moment Two Inch Punch and Derbyshire dance producer Karma Kid.
Ballsy ballad Rust, written with Adam Argyle (A*M*E, Jacob Banks,) is the song that really shows off Becky's breathtaking vocal. Becky might sound like a 60 year-old soul sista from the Deep South, yet she's a teenage newcomer from a small town in the West Midlands. "It's about a relationship I had with this lad who I was in love with a couple of years ago, but who was a bit crap. It's about trying to keep something alive, but you can't stop the rust spreading. I love the idea of things being melancholic, bittersweet almost. This isn't an album drowning in depression," she adds, "but it's not all sweetness and light either; just like life."
Born and bought up in Bewdley, Worcester, Becky's early musical years were filled with the Drum & Bass of Andy C and Hazard, before moving on to an eclectic diet of Lauryn Hill, Slipknot, Stevie Wonder, Passion Pit, the Backstreet Boys and Funeral For A Friend, though in later years her tastes have changed to encompass Bon Iver, James Blake and Bondx.
Over the last two years Becky has worked with an array of writers and producers, broadening both her musical palate and her knowledge of composing. Working and touring with Rudimental was another live based learning curve. This was not only the first time Becky had been on a plane, but also the first time she had been outside of the UK. It was performing to thousands all over Europe that she started to learn about stage presence and projecting her voice. "The first show I had my back to the crowd and the boys were like 'Becky, you really need to perform to the audience'. The fourth show was to 50,000 people in Malta for MTV and by then I knew a bit more that I was doing." Now a seasoned performer and traveler, Becky has since played V Festival, Glastonbury, Lovebox and at venues all over the US and Canada.
Now Becky is ready to release her own material and show the world what she's made of. Rather than feeling any competition with her peers, she's tight with them all; in fact, herself, Ella Eyre, Anne-Marie (Magnetic Man) and Sinead Harnett (Rudimental) recently formed a group called The Vaginas Of Rudimental. Watch out for them in a chart near you soon… Becky has also been working with super-cool duos Bondax and Gorgon City on their debut albums and has spent a lot of time in the studio with upcoming pop protégé MNEK, with whom she has written a number of tracks.
Becky Hill can be booked to play at your private or corporate event through Contraband International. As a talent agent for Becky Hill, we can organise for the band to perform at your event. Make us your preferred booking agent. To hire Becky Hill call Contraband Events as we can make it happen. We are a booking agency for a huge selection of famous musicians to hire, and we can recommend the best artists for your corporate entertainment.
Photos of Becky Hill