Beats Boutique – DJ & Percussionists | UK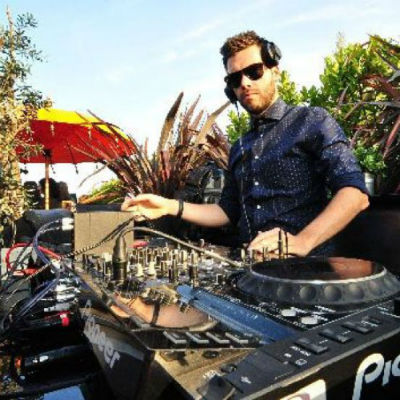 Beats Boutique deliver a wide variety of music taking in Hed Kandi, Café Del Mar for openers and then quickly move through disco, pop, contemporary chart and twisted concoctions. Made up of three of the finest names in popular music today these guys are second to none when it comes to live music. They are available to hire for corporate parties, balls, product launch parties, film premieres, anniversaries and weddings. These corporate entertainers really know how to get people on the dance floor!
Max Elliott is a highly versatile DJ, with his encyclopaedic knowledge of party anthems and rare grooves Max is a DJ well versed in how to create a mood as well as rock a party equally at home in corporate functions as well as boutique private events. During her degree, Stacey Doherty on Sax, gained her first club residency improvising with DJs, this style of music is now a large part of her life. Stacey still regularly sessions for a number of function and originals bands, with highlights including a recording session with Jimmi Goodwin, front man of The Doves.
Recent performance highlights include the Sochi Grand prix, performing for members of the royal family, playing in venues across Europe, joining the talented ladies of High on Heels and touring with Saxation. Rich Ramsay is a renowned drummer and percussionist who has played for many international artists including Avril Lavigne, Fedde Le Grand, Steve Smart (Kiss FM) and Eminem. He has performed on some of the biggest stages including the Brits, Party in the Park, the Royal Albert Hall and the Smash Hits Awards. Rich has played in Azerbaijan for the Eurovision celebrations, in Miami, Alexandria in Egypt, Monaco, Singapore, Doha in Qatar, at the British Grand Prix Ball at Silverstone, at all of London's top clubs and was recently the resident Friday night drummer at Café de Paris and Saturdays at the Playboy Club. BB have just delivered a bespokely curated set of awards stings for the Zip Awards at Kensington Garden Hotel in July 2015.
Beats Boutique are also available as an all female band.
Beats Boutique – All Female:
This set up of Beats Boutique consists of DJ Cat La Chapelle, Holly Madge on Percussion and Emma Fry on electric Violin; a beautiful and impactful trio that's perfect for any type of event.
Displaying a track selection that would have the majority of seasoned clubbing veterans caught between falling to their knees and climbing to the top of the nearest podium and throwing their arms up in thanks, La Chappelle weaves her way with dynamic precision through funky house, chilled Balearic beats and to concoct a aural sensation that is rapidly seeing her catch the eyes and ears of the biggest movers and shakers in the industry.
Emma Fry is a leading violinist in London today and has worked for the international string act The Masques, backed Kimberly Walsh, played at the NTA's and starred as Lumina the violinist all over the world. You will also have seen Emma on the latest T Mobile advert.
Holly's distinctive style is infiltrating the heart of British popular music. Her consistently solid sound and stunning looks had made Holly a popular choice on the music scene. From contemporary jazz ensembles, pop sessions and live percussion to features for DJ sets, Holly has performed across the globe.
Standard Length of Performance:
The DJ set is 4 hours, with sax and percussion performing 3 x 30 minute sets.
Testimonials:
"…..they were fabulous as was the set up, take down, organisation, etc….Thanks for your superb support and responsiveness."
– BskyB Ltd (via Contraband)
Previous Clients Include:
Amika
Home House
LoungeLover
One Leicester Sq
Hurlingham Club
Paper Club
Playboy Club
Café de Paris
Roundhouse
Tower of London
House of Nations
Eurovision 2012
Photos of Beats Boutique