Beach Volleyball – Competitive Game | UK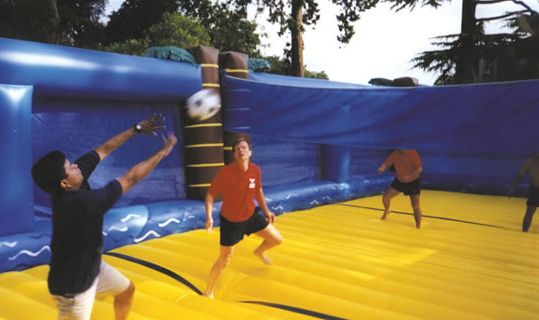 nflatable volleyball is a great team building game for 8 years of age up to adults. It has 14 foot high sides that keep the ball in play longer, but spectators can see through the netted sides. This unit is great for team building with two teams playing at any time, each game should last approx 15 mins. Could you get to the final?
The teams can consist of up to 8 people per side. It has an inflatable base so as not to hurt people when they dive and bounce around, trying to keep the ball in play. Its great for beach parties, fun days, corporate events and town shows.
50x25x14 feet
5.3x8.2x4.3 metres
Photos of Beach Volleyball