In The Balance – Acrobalance Act | UK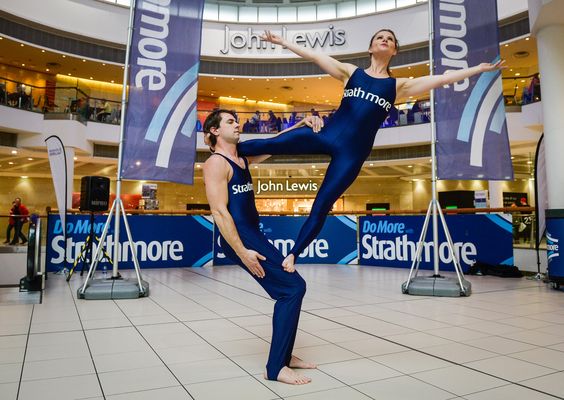 In The Balance
Thrill your guests with this fully choreographed and uplifting show, suitable for all audiences. Perfect for all types of events. Stunning adagio act combining classical ballet lifts, hand-balancing, somersaults and dance. It also shows the acrobats pure strength and incredible flexibility to an evocative and uplifting soundtrack. Perfect for themed events such as white, circus, fairytale and glamour. This act is also a great choice for weddings and corporate events.
Standard Length of Performance:
The stage show lasts for 6 minutes. The acrobats can also perform meet 'n' greet and walkabout sets lasting 15 minutes or can entertain in between courses.
Testimonials:
"Perfect! Absolutely perfect!"
– Four Seasons Hotel
"Yes the event went very well thank you and all the performers you supplied were amazing! Just what we were after."
– Presentation Design Services (via Contraband)
"They were AMAZING!!!! Unbelievable! And so lovely to work with. Seriously, they were fantastic and you too have been fantastic."
– Sheil Entertainment Agency (via Contraband)
"The ball went brilliantly thanks, and the guys' performance was absolutely awesome! They set the mood so well and created a really Wintry atmosphere. On a personal level they were also a pleasure to deal with and responded really well to what was not an ideal location for the performance. All in all, we were delighted with it! I will be sure to get in touch again for any of our future events."
– University of Nottingham Law Society (via Contraband)
"Everything went very well yesterday at the event. Could you please tell Rachel and Peter that it was truly a real pleasure to have them and they did an amazing act; we are all very happy. Their talent, kindness, and flexibility did not go unnoticed. I hope they had also a good time too. Thank you also for your help on this, and for getting them in Paris in such a short time. I'm sure we will be in touch very soon. / I wholeheartedly second these sentiments, and would like to send both of them a heartfelt thank you!! The evening was a bit crazed and we were running around, but their talent, kindness, and flexibility did not go unnoticed. Many many thanks."
– OBO SARL (via Contraband)
"They were great! Many thanks."
– Emap Limited (via Contraband)
"They were great! Very flexible on things like us changing the schedule as we went along etc. Performance itself was excellent and fitted well with the ambience of the event."
– Octopus Communications (via Contraband)
Previous Clients Include:
Bangkok Motor Show
Langham Hotel
BMW
Dubai Shopping Festival
BBC 1
Thomas Cook
Disney Channel
BP
Royal Wedding
Commonwealth Games
Red Cross Ball
Skyper
Elle Magazine
Channel 4
Walkers Crisps
T-mobile
Eden Project
Raymond & Gubbay
Royal Albert Hall
Blenheim Palace
Booker Awards 2005
ITV
Cirkus
Scott Incandescence
Swamp
Giffords
Womad
Gran Canaria
Glastonbury
Brighton
Shambala
Photos of In The Balance