Recycled Percussion Band, Portugal: B-Dom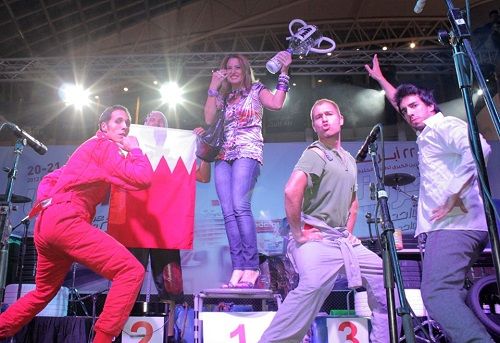 B-Dom is an original group from Portugal, who use alternative materials to play music, such as rubbish, gas containers, bottles, cans, toys, their body and whatever you can imagine! With a theatrical, comedy and musical show B-Dom provides pure interactive entertainment. These guys are great for family shows or corporate entertainment.
Standard Length of Performance:
Street theatre set times are 4 x 15 minutes, and a stage performance is 1 x 60 minutes.
Testimonials:
"Cheeky, clever and completely charismatic, the group of six provide a total theatre experience of epic proportions. Be warned though, participation is necessary and unavoidably enjoyable."
– The Skinny
"Allow me to quote the highest recommendation, which came from the lady sitting next to me: "It's the type of show you could recommend to everyone – you could bring your kids or your granny." 
– One4 Review
"An excellent family friendly show, with no language barrier and suitable for all ages."
– Fringe Review
"This is street performance at its best. Hugely infectious fun and playful, B-Dom explode with rhythms created from any available surface…."
– Fringe Review
Previous Clients Include:
RTP
EDP
Optimus
Toyota
Mini Cooper
Tsunami
Eurovision Festival Guest Act
Tourism of Portugal
Edinburgh Fringe Festival
F1 Bahrain Championship Promotion
Photos of B DOM