Aurora – Burlesque Dancer | UK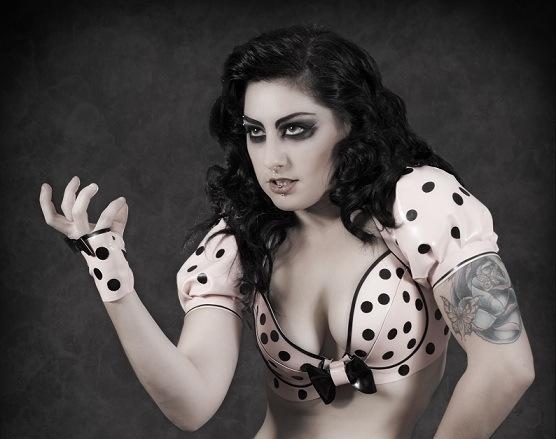 Aurora
Aurora is a creative and engaging performer. Her dynamic burlesque dance skills can get any party started whilst her fire skills will both shock and amaze. With a face like a blank canvas, Aurora can transform into any centrepiece that you so desire.
Show Options Available:
Burlesque – Music can be changes to fit a particular theme. Make up, also. If the client likes two acts but wants one long performance, many acts can be adapted to work together to do so. Burlesque acts can be predominantly dance based and non-striptease if that is what the client desires.
Fire – Music and Makeup can also be changed to suit most themes. Specially requested Fire props can be added in from other acts to adapt to a specific set. Fire can be as small or as large as the client desires.
Here is a list of Fire props that she uses ranging from smallest to largest.
-Fire Sticks – including Fire Transfer tricks and Body Burning
-Fire Fans
-Fire Batons
-Fire Breathing
-Pyrotechnic Dancing
Standard Length of Performance:
Solo show – Can be booked only in adequate spaced venues for a 60 minute show (must have projector screen available and ability to use Fire in venue)
Burlesque Acts – Vary from 5 mins to 10 mins
Fire Acts – Also vary from 5 mins to 10  mins
Testimonials:
"With a carefree ease, Aurora will bewitch you. From an elegant fan dance, to a contemporary dance, her shimmies and shakes will have you going ga-ga for her."
– Private Client
"I have used Aurora as a burlesque performer in numerous cabaret events. Her performances are visually breath taking. The ferocity of her performance is engaging and is a guaranteed act to get the audience 's attention. She is very bold, daring and never scared to try something new, an up and coming burlesque star. From an organisers point of view she is pleasure to work with, as she is punctual and professional both on and off stage."
– Little Lady Luscious Burlesque
"The event went great and we were very happy with Aurora's performance. She got applause after every act, so I'm sure the crowd approved as well :)"
– Hivemind Productions (via Contraband)
"Ah they were amazing!…They really made the party so thank you and pass on my thanks please :)"
– Private Client (via Contraband)
Previous Clients Include:
Proud Cabaret
Sharon Turner
Alexis Dean
Alexander Parsonage
Tempest Rose
Lola Labelle
Chris Cross
Emily Flynn
Kate Enters
Chaz Royal
Photos of Aurora