Anonymous – Venetian Statues & Characters | London| UK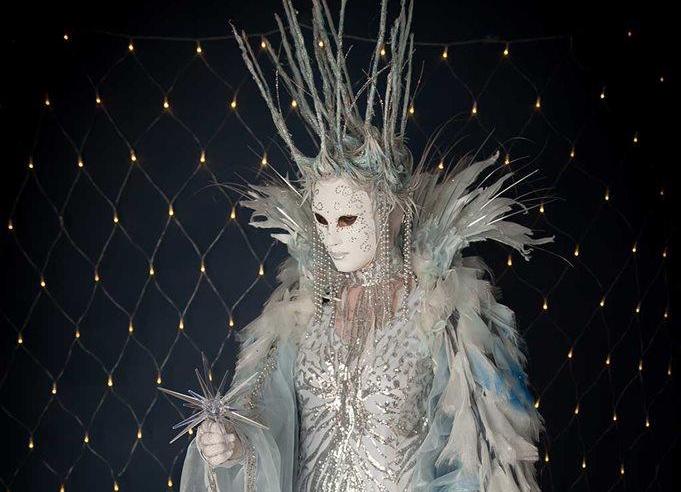 Anonymous
Their contemporary costumes offer a dramatic and stunning visual impact and are exclusively designed for them. They will work with you on themed events to ensure their statues reflect the atmosphere which you are creating. Anonymous also have Venetian walkabout characters that can mingle with guests or can do meet and greet.
Some statues can also "mix and mingle" with guests and special moves can be choreographed prior to the event to help create the atmosphere you want.
The concept for Anonymous was inspired by the fabulous Venice Carnival and the enigmatic Venetian mask is the focus of our statues. Their contemporary costumes – designed exclusively for Anonymous – offer a dramatic and stunning visual impact.
They will work with you to ensure their statues reflect the atmosphere you are creating and add a touch of romance and sophistication to any event. They will work to any theme, below you can see some ideas perfect for winter themed events as well as all their other costumers. Some characters are available without their Venetian masks, with face painting or half masks an option.
Costumes Include:
The Ice Queen
'Icicle' type headdress decorated with sequins & crystals. Medieval style dress in blue / silver glitter material with huge sleeves of ice blue organza. Huge, dramatic cloak of organza 'feathers' sprayed blue & silver. Carries a 'Star' which changes colour for effect.
The Snow Queen
White velvet rushed dress – see Venetian twins. Beautiful cloak of white/silver satin & organza trimmed with silver dot net gives 'drifting snow' effect . Headdress of organza & net trimmed with white feathers. Can work alone or with The Ice Queen.
The Gothic Witch
Perfect for Halloween and other 'Witchery' type Events such as 'Harry Potter', Gothic and Witches and Wizards. The Gothic Witch, photographed in her castle at Bodiam, provides a 'wonderful witchy welcome' for your next 'Spooky' event – she carries a witch's crystal lamp which changes colour from red to purple and green…bewitching all who meet her!
The Count & Countess Venezia
Beautiful 18th Century costumes will transport guests to old Venice – rich brocades and lace in deep gold and burgundy. The Countess can be booked alone or with the Count.
The Venetian Twins
The most evocative of all our statues, capturing the magic of Venice and the Masked Carnival. They compliment each other if booked together but may be booked separately. Costumes are fitted velvet ruched dresses with huge 'curtain' ruched sleeves in shades of crimson and burgundy with a 'fishtail' of net & organza. Beautiful headdresses made of net and organza compliment the colours in the costume.
Mardi Gras
Similar to Moulin Rouge in Purple & Gold. Skirt has tiers of flounces rather than drapes. Mask decorated in lilac and gold.
The Snake
Fitted dress of 'snake-skin' material with net train at back worn over body suit of black net with gloves. Dramatic 'Medusa' type headdress of 'snakes' carries 'Sammy Snake' who can appear very lifelike, as performer stays still while slowly moving 'snake' with one hand – very effective in low lighting!
The Diva
Black and gold dress, Edwardian in shape with layers of net and stiffened frills to give 'bustle' effect at the back. Huge headdress – rather Egyptian' in style with long 'tendrils' to the floor at the back. Unusual costume has an 'edgy', 'diva' style appearance. Carries a fan.
China Blue and China Red
Designed for a film premiere and based on Far Eastern costumes with added 'curtain' style sleeves. Headdresses are pretty, made from silk orchids, net and organza. Masks are 'stylised' Chinese.
Symphony in Black
Erte is the latest and most adventurous statue to date. The reproduction is as faithful a copy as possible of Erte's print.
The Mermaid
Our charmingly demure, glittering, sparkling Mermaid – for all your watery events from rainforests to pirates to underwater themes. The Mermaid sits on a realistic 'rock' from which emantes the gentle sound of the sea waves lapping against the shore, whilst The Mermaid combs her long golden locks.
Eliza Doolittle & Professor Higgins
Meet Eliza Doolittle in the stunning black & white 'Ascot' scene dress and hat, accompanied by Professor Higgins from 'My Fair lady'. This unique pair are perfect for summer events, garden parties and weddings. Eliza and Professor Higgins will mingle with guests and add lines from the story into conversations such as 'The Rain in Spain stays mainly…' and 'How kind of you to let me come' with much more improvisation as the event goes on.
Lady Guinevere
A medieval lady who, depending on the event theme, could be Lady Guinevere; Maid Marian; Rapunzel or any other medieval lady. Lady Guinevere is perfect for summer events, particularly at castle venues, weddings, medieval themed events, or children's story time if appropriate. This character is unmasked and will wear 'stage' makeup or 'gold' makeup. Lady Guinevere can wear a half mask for a masked event. Lady Guinevere can be both statue and walkabout depending on preference.
The Halloween Witch
A fully interactive walking, talking, cackling harridan! Wearing a spectacular black and purple costume with sequined cloak, witch's hat and broomstick – she will fly to your event, – set up her bubbling cauldron and set about the 'scary' activities, The Halloween Witch can mix and mingle with your guests and also entertain the little ones with ghost stories.
Ghostly Spirits
Our Ghostly Spirits are not of this world, they carry tall candles in silver candlesticks but fear not, t'is only LED flames that flicker! The Ghostly Spirits move noiselessly among your guests, bringing a shiver and then melt once more into the mists….
Nike the Goddess of Victory
Nike the Goddess of Victory is as always especially designed for Anonymous – dramatic gold wings and a stunning, classically draped dress of gold silk chiffon. 'Nike' is both a living statue and also a walkabout character, and holds a gold wreath for the victorious athlete. This is perfect for Olympic events.
Standard Length of Performance:
2.5 hours maximum or 3 x 30 minute sets
Testimonials:
"We were really happy with all the performers, Matt especially was a great hit with the delegates who were amazed by his abilities. Both statues looked great, and the ribbon dancers were mesmerising. Overall, a great bunch of people who were delightful to work with."
-Private Client
"The Viennese Ball on Friday was fantastic, and a big thanks to Anonymous as they were fabulous and a massive hit with our guests! Many thanks."
– Alliance & Leicester
"We would just like you to pass on our thanks to the Venetian Twins who attended our party at Stanmer House on Saturday night. We had great feedback from the guests and they all found them intriguing and delightful."
– Private Client
"A little late in the day but thank you to the two Venetian human statues that helped make our masked ball, back on 4th October 2008, a great success. Our guests absolutely adored them and there were plenty of photos taken…please pass on our thanks to them".
– Private Client
"Everyone loved Gerri. She looked amazing and was a great addition to the night. Our photographer took some fabulous pictures of her .Thank you very much for your help – hopefully we'll be able to work with you again on future events."
– The Anthony Nolan Trust
Photos of Anonymous
Book Anonymous
Want to book a performer, or just find out more? Give us a call on +44 (0)208 8291140 or use our online contact form via the button below.