Annie Lennox – Singer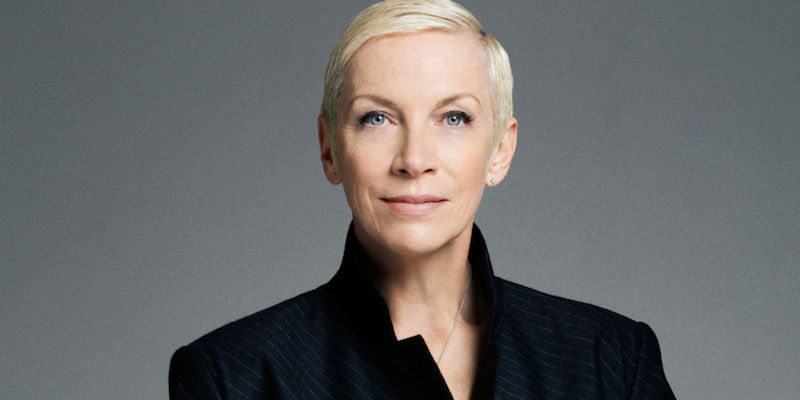 Annie Lennox is available to book for a variety of events – we work in direct association with Annie Lennox's representative as a booking agent.
Following the disbandment of Eurythmics in 1991, vocalist Annie Lennox began a solo career that rivals Eurythmics' in terms of crossover popularity. Born and raised in Scotland, Annie Lennox began playing music as child, learning how to play both the piano and flute. In the late '70s, she met guitarist Dave Stewart and he asked Lennox to join a new band he was forming named the Tourists. While they were collaborating together in the Tourists, Lennox and Stewart became lovers. Soon, the pair left to begin Eurythmics.
During the early '80s, the sleek synth pop of Eurythmics became one of the most popular sounds of new wave, racking up a number of hits in both the U.S. and U.K., including "Sweet Dreams (Are Made of This)," "Love Is a Stranger," "Who's That Girl," and "Here Comes the Rain Again."  In 1990, Annie Lennox announced that she was taking a two-year sabbatical to have a child. During this time, the Eurythmics quietly dissolved, Diva, her solo debut, arrived in 1992 and on the strength of the singles "Walking on Broken Glass"  and "Why", Diva sold over two million copies in the U.S. alone; the album was also nominated for three Grammy awards. Annie delivered her second solo album,Medusa, in 1995. Peaking at number 11, Medusa spawned the hit single "No More I Love You's," and went platinum. A full eight years after Medusa was released, Lennox returned with Bare, one of the strongest and most personal albums of her career. After another break, she released Songs of Mass Destruction.
As a booking agent for Annie Lennox, we can organise for her to perform at your event. To hire Annie Lennox call Contraband Events as we can make it happen. We are a booking agency for a huge selection of famous musicians to hire, and we can recommend the best artists for your corporate entertainment. Make us your preferred booking agent – Annie Lennox can be booked to play at your private or corporate event.
Photos of Annie Lennox