Pianist & Vocalist: Ann-Helena – Germany & Int.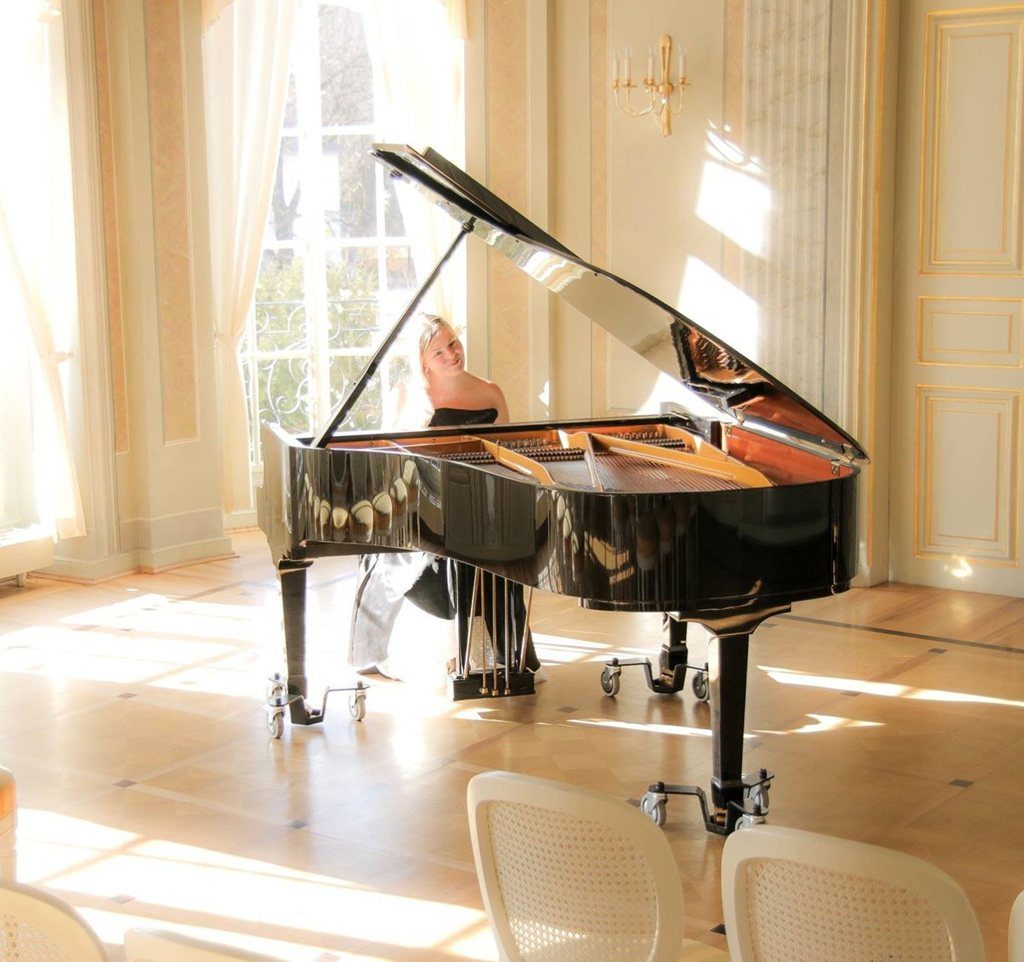 Ann-Helena
Ann-Helena is an amazing pianist and vocalist, and has played at many master classes, festivals and concerts, in Italy, Poland, USA, Switzerland, Germany and Sweden with Prof. Weißenberg, Berman, Gililov, Margulis and Kämmerling. Ann-Helena is one of the best pianists in Europe, and perfect for making a big impact at corporate events and private functions.

Ann-Helena won first prize in many piano competitions in Germany and abroad: Steinway Piano Competition Hamburg, Nürnberg Piano Competition, Robert Schumann Piano Competition Zwickau, Prizewinner Bundes Competition Osnabrück, International Concerto Competition MasterWorks Festival London. Tschaikowsky Piano Concerto with Jenaer Philharmoniker, Schumann Piano Concerto with Masterworks Festival Orchestra in London. She won several writing- competitions, published her lyrics, poems and songs and founded several music duos and ensembles.

Ann-Helena is a member of VS, AVF, GEMA, GVL, VG Wort, DTKV, LOI, and Crescendo, Rad. She has performed concerts in Europe, Africa and the USA. Her students are also prizewinners in piano solo and four hands. She teaches at music festivals in Hungary, Germany and Switzerland and leads improvisation seminars all over the world.

Ann-Helena speaks Swedish and English. During 2010-2012, her 5 solo CDs were released by Cap Music. One CD included Bach Goldberg variations and Chopin ballads, Piano Lyrik, and four of her own songs, piano music and lyrics: Every Moment, Heavenly Songs and Com'Ann.

Standard Length of Performance:

Ann-Helena can tailor her set to the client's requirements.

Testimonials:

"Classical musicians stay mostly in their fields, no Improvisation. Ann-Helena moves in both worlds. She is a great classical pianist, won many prizes, but she is also a singer/ songwriter with very special songs. She presents sensitive pop songs with band and strings in English, German and Swedish. She appears with brilliant musicians out of the Pop and Jazz scene, so there are also groovy sounds."
– Ralf Duggen, (U&D Open Air Band Festival Würzburg)

"It is rare and beautiful, that art is such an integrated part of Ann-Helena as person, between grand piano, voice, art and pen, between classical music, improvisation and pop music, between concerts and declarations, there is no in between. It is a unity. Sentences and movements grow, wide above, in a big expansion, into different art worlds, to touch mankind. Ann-Helena says that she wants her art to burst and split, that it blossoms out and flourishes to grow and develop. It is a gift."
– Prof. Peter Lampe (University Heidelberg)
Photos of Ann-Helena
Book Ann-Helena
Want to book a performer, or just find out more? Give us a call on +44 (0)208 8291140 or use our online contact form via the button below.