Andy Zaltzman | Famous Comedian | UK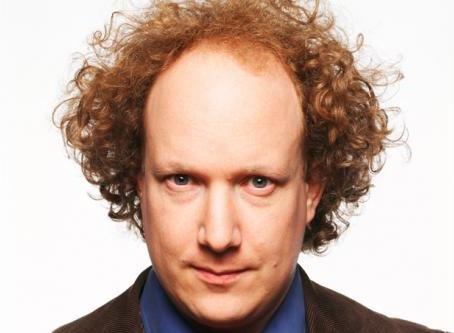 Andy Zaltzman has firmly established himself in the vanguard of British comedy with his unique brand of political satire.
In spring 2012, Andy performed a run of sold out shows in New York where he also recorded two sets on John Oliver's New York Stand Up Show for Comedy Central. Andy has previously written for and performed on John Oliver's one hour Comedy Central special Terrifying Times, later released on DVD.
Alongside John Oliver, Andy co-wrote and hosted two series of the BBC Radio 4 show Political Animal, based on their satirical live stand-up show. Andy continues to host and curate Political Animal, with ongoing live performances featuring special guest stand-ups, including a sell-out London run at the Soho Theatre in Spring 2012. Political animal has featured a long list of guest appearances, notably Stewart Lee, Russell Brand, Frankie Boyle, Russell Howard and Richard Herring.
Together, John Oliver and Andy have co-written and presented The Bugle, an on-going series of satirical podcasts which produced over 178 episodes in association with The Times, before becoming independently run in January 2012. The Bugle's success has grown significantly since its inception in 2007 and now averages 500,000 downloads a week.
Andy's numerous diverse TV appearances include Dave's One Night Stand (Dave), 8 Out of 10 Cats (Channel 4), Newsnight (BBC Two), Sky News, stand-up on Russell Howard's Good News (BBC Three), Daily Politics (BBC Two), CNN, The Late and Live Guide to Comedy (BBC2), The Politics Show (BBC1) and BBC News.
Andy has worked regularly with Rory Bremner on a number of his television and radio projects. He has written for several series of Bremner, Bird & Fortune (Channel 4). Rory Bremner also appeared on Oliver and Zaltzman's US election special for BBC Radio 4; Transatlantic. Andy went on to write and perform for Tonight with Rory Bremner in 2011 and 2012.
Andy has written and hosted Andy Zaltzmans History of the Third Millennium, Series 1 of 100 and has made regular appearances on topical panel quiz show The News Quiz and The Now Show for BBC Radio 4. He co-wrote three series of the same station's satirical sitcom, The Department. On Absolute Radio, Andy co-hosted two Alternative Euro 2012 Commentaries, featured on Johnny Vaughan's The Games Celebrations and was also a guest co-presenter on The Dave Gorman Show in August 2012.
An avid sports fan, Andy hosted Yes! It's The Ashes for BBC Radio 5Live. He's a regular on Radio 5's 7 Day Sunday with Al Murray and has appeared on sporting punditry show Fighting Talk. Andy writes regularly for international sports channel ESPN's online cricket blog Cricinfo. During the 2011 World Cup, he followed the tournament with his monthly blogging and podcast commentary, whilst touring around India and Bangladesh performing his stand-up.
Since being nominated for the Perrier Best Newcomer Award in 2001, Andy has been a regular at the Edinburgh Festival. He took his most recent acclaimed solo show, Armchair Revolutionary to the Fringe in 2011. In 2007 Andy performed an award-winning Melbourne Festival debut, winning the Piece of Wood Award as the comedian's comedian. Andy is touring Armchair Revolutionary around the UK throughout 2012.
Andy's first book, a satirical take on the credit crunch entitled Does Anything Eat Bankers? was published in November 2008 by Old Street Publishing. Additionally, Andy writes a monthly column for Readers Digest Magazine and in 2012 began a blog for The Huffington Post.
Testimonials
"Probably one of the finest satirical comedians this country's ever produced."
- Tim Arthur
"The best political comedian in the business, Zaltzman lets loose a veritable torrent of jokes, facts, observations, very short stories, silly remarks and inspired asides... Zaltzman is breathtakingly good."
- Time Out
"All went very well... Andy was very entertaining."
- Warwickshire Pilgrims Cricket Club
Photos of Andy Zaltzman