Ami Carmine – Famous Singer | UK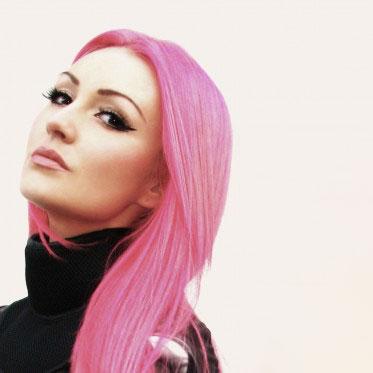 Ami Carmine
Hiring a celebrity to endorse your brand, service or event is very simple. Contraband is the UK's top booking agent, with friendly, experienced account managers who guarantee you the best deal possible.

Ami Carmine is available to book for a variety of corporate events. We work in direct association with Ami Carmine's representative as their preferred booking agent. Contact us today for this celebrity booking, a great addition to your event entertainment.

DJ, Singer, Songwriter, and collaborator of many styles of music, Ami Carmine has worked alongside many key figures in the Music world. From Gary Barlow (Take That), Greg Wells (One Republic/Katy Perry), Bassment Jaxx, KT Tunstall, Karen Poole, The Mighty Boosh and The Freestylers to name a few.

Ami Carmine works alongside beatboxing legend Killa Kela in her live shows, which see Killa Kela spitting lyrics and battling it out with Ami as she DJ's and sings live. Formally known as Ami Drum, Ami Carmine performed as the lead vocalist for Bassment Jaxx and combining her talents with Killa Kela's has created a really dynamic act that leaves crowds speechless. The mix of beatboxing and live vocals teamed with massive tunes from an array of genres excites audiences creating a combination that has something for everyone to enjoy.

Killa Kela has released 3 full-length albums exploring genres far beyong beatbox and his talent has seen him tour the world and perform alongside the likes of Prince, Pharrell and N*E*R*D, Justin Timberlake and Plan B. Kela has astonished crowds for years, from touring as part of the Rocksteady Crew and Scratch Perverts to playing alongside some of the biggest stars in the world and headlining his own tours. His recent UK tours include his own sold out tour as well as touring with Frankmusik, Lethal Bizzle and Hadouken!

DJ'ing in her own right, and also as Killa Kela's right hand girl, you'll hear everything from commercial remixes to Filthy Electro, and the newly popular Moombahton sound.

Photos of Ami Carmine
Book Ami Carmine
Want to book a performer, or just find out more? Give us a call on +44 (0)208 8291140 or use our online contact form via the button below.