Alfie Moore – After Dinner Speaker & Comedian | UK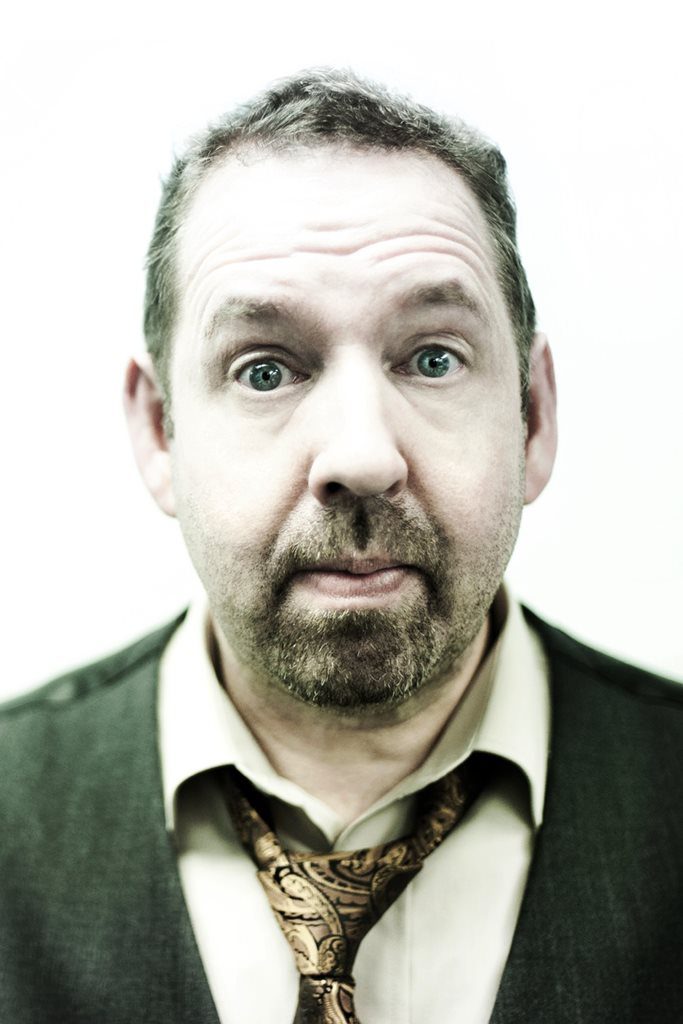 Alfie Moore
Alfie Moore is a talented comedian and After Dinner Speaker. The Topics Alfie Moore covers includes his past as a Policeman and his comical stories. Alfie Moore is available to book for a variety of corporate events.
Hiring a speaker to endorse your brand, service or event is very simple.  Contraband is the UK's top booking agent, with friendly, experienced account managers who guarantee you the best deal possible. We work in direct association with their representative
Alfie Moore hung up his helmet after eighteen years at the Humberside Police Force, becoming a professional comedian and making his mark at the Edinburgh Festival with hit shows in 2012 and 2013. Since then he has developed a solid fan base and has gone on to star in his own BBC Radio 4 series It's A Fair Cop which broadcast in July 2014.
With an insuppressible knack for storytelling and an everyman likeability, Alfie was one of the stars of 'Show Me The Funny' (ITV) and wrote and presented 'Alfie Moore's Almanac' for BBC Radio. More recently he has been featured on The Wright Stuff (Channel 5), BBC Comic Relief, Sky News, BBC Radio 4's Idiots Guide to Crime and Punishment, Look North, ITV Calendar, and Bizarre Crime (BBC 3), and Confessions of a Police Officer (Channel 4).
Alife Moore's 'It's a Fair Cop', which aired on BBC Radio 4 this Summer, has been recommissioned for 6 episodes next summer and his 2014 Edinburgh Show 'The Naked Stun' which is based on the true story of Alfie's dogged determination to track down a 'serial flasher', was a complete sell out for 25 days in a row. In this fast-paced show that twists and turns, Alfie exposes the seedier side of crime investigation, before reaching a shocking conclusion.
The Naked Stun opens up the world of laws, powers, politics and procedures in place to help (and sometimes hinder) the police, all recounted with the honesty of someone who has really been there. It also takes a controversial look at indecent exposure, treading the line between the Police and public's 'Victorian seaside postcard' attitude to an offence which is not in any way a laughing matter.
Testimonials:
"a very funny show… lots of well-crafted jokes and a large dash of gallows police humour"
– The Telegraph
"Wry observations about Britain's increasingly privatised police forces and lots of dark police humour. This is a strikingly original and welcome show"
– Telegraph Arts Desk
"My favourite (Edinburgh Festival show) was Alfie Moore's brilliantly funny show about policing. It's genuinely funny and it's about something. Do catch it!"
– David Mitchell
"He's an instinctively witty, affable bloke, with an engaging conversational style"
– Chortle
"He's a very funny man"
– Rhod Gilbert
"Alfie Moore made me forget that Edinburgh University had just charged me £4.30 for a bottle of Bulmers. Gloriously, Life Enhancingly Funny Stuff"
– The Scotsman
"Moore's chunkily avuncular presence is, quite simply, a joy. In a comedy world full of boys and girls with dangerous hairdos and nothing to say, Alfie Moore is a proper grown-up's comic"
– The Scotsman
"Exuding the same earthy charm and permanent good cheer that have bestowed national treasure status on Peter Kay"
– The Metro
"Eye Opening insight into life in the blue serge"
– Sunday Times Culture
"His best moments are his most candid… he 's skilled with a fresh perspective"
– The Times
"Moore is a master raconteur"
– Fest Magazine
Contact us  today if you would like Alfie Moore to be the highlight of your event! The most memorable moments are waiting and they could be yours today!
Photos of Alfie Moore
Book Alfie Moore
Want to book a performer, or just find out more? Give us a call on +44 (0)208 8291140 or use our online contact form via the button below.