Alexander – Mind Reader | UK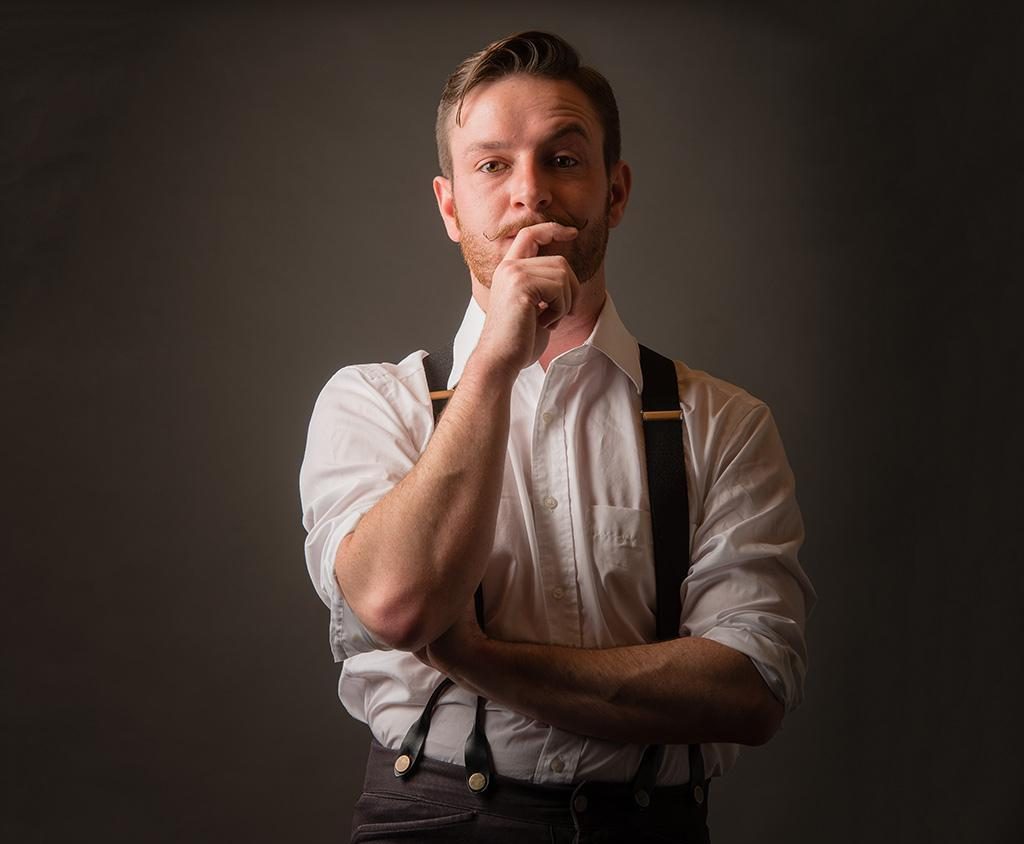 Alexander possesses the uncanny ability to apparently tap into his audiences' minds and read their thoughts at will.
Drawing on a mixture of psychological expertise, unique mentalism techniques, and masterful analysis of audience members, Alexander combines contemporary mind reading with sharp wit and a flair for showmanship. Expect slick and unbelievable demonstrations of his extraordinary skills in a show that has to be seen to be believed
Alexander has made countless international television appearances including ITV's Good Morning Britain (UK), Seven Network's Today Tonight (Australia), and NBC's Access Hollywood (USA).
He has entertained corporate clients ranging from independent companies to household names such as Aviva, TSB, and Virgin Atlantic.
He is also a successful writer in the magic world, having written several books on his own techniques and delivered lectures to psychology students, mentalists, and magicians at the prestigious Magic Circle.
Since 2014 Alexander has toured extensively with one of the worlds largest touring magic show Champions of Magic in England, Scotland, Wales, the USA and Canada which to date the show has been seen by over 250,000 people worldwide. He has also performed his own award nominated one-man show to sold-out crowds in Australia and at the Edinburgh Fringe Festival.
If you would like to provide guests at your corporate events, parties, balls or weddings with incredible mind-bending entertainment Alexander is available for hire through Contraband.
On Stage
Alexander's stage and cabaret act is an extraordinary display of contemporary mind reading and is ideal after dinner entertainment for both corporate events and private functions.
After an Edinburgh Fringe run in 2014, numerous nationwide tours with Champions of Magic, and Cabaret Award Nominated sell-out shows in Australia, Alex has gained a reputation as an engaging, charismatic, and light-hearted performer.
Drawing on a mixture of expertise in psychology, unique mentalism techniques – harking back to the golden era of vaudeville entertainment – and masterful analysis of audience members, Alex reveals the inner working of the brain, demonstrates why you should never play cards with a mind reader, and predicts the apparently unpredictable. Expect slick and unbelievable demonstrations of his extraordinary skills in a show that has to be seen to be believed.
Close Up
Alexander can perform in such a way that people experience his mind reading skills up close; his friendly, captivating, and humorous style are the perfect ice-breaker to really get people talking and enjoying themselves. This is the kind of thing your guests may have seen on television but never in the flesh.
This is a versatile, self-contained style of entertainment, suitable for almost any occasion where you have a large group of people talking and enjoying themselves i.e. weddings, corporate events, private parties, christmas parties, birthday parties (from eighteenths to eightieths), charity events, and more.
Alexander can mix and mingle with guests as a walkaround entertainer, or he can invite a few guests at a time to join him and experience their own personal mini-mind reading show in a dedicated area or 'VIP room' offering guests something different and unique.
Parlour
Alexander is equally at home performing to just a handful of guests at a dinner party as he is on stage to hundreds of people, so if you are planning a smaller gathering he can perform a more intimate after dinner show.
Usually taking place around the dining table after a meal, a parlour show allows all your guests to experience his mind reading skills together as a group. It is a thoroughly captivating experience and one they may never forget.
Technical Requirements:
– PA, Wireless Head Mic (flesh tone), Wireless Handheld Mic, Upright Mic Stand
– Convenient access to and from the stage/performance area to the audience
– A small table and two chairs
Standard Length Of Performance:
Alexander can perform his act for 20, 45, or 60 minutes.
He can also be booked as walkabout entertainment for certain events.
Testimonials:
"A master of the mind…. cheeky and witty, working the crowd like a conductor; wielding his understanding of human behaviour to build tension and awe which is popped by laughter, cheers and friendly heckling as the outcomes are revealed"
★ ★ ★ ★
– The West Australian
"His effusive energy makes him impossibly charming despite the frustration he inspires by being far too clever. If he wasn't on the top of his game at the Waukegan, IL show, then he has far too much game for one man"
– World Magic Review
"Not being a great fan of magic tricks I am not usually impressed by all that smoke and mirrors… In the space of a few seconds this world class illusionist had won me over"
– Wiltshire Times
"Think Derren Brown's better-looking but equally charismatic apprentice and you're just about there"
– Student Rag Magazine
"Mind blowing… stunningly scary powers"
– The Sussex Newspaper
"One of the uk's top mind readers"
– Matlock Mercury
"A sheer force of wit, charisma, and style"
– Avenoir Magazine
"His charismatic charm and devilish good looks had the audience eating out of his hands within seconds"
– North West End
Previous Clients Include:
Aviva
AXA Insurance
TSB
BBC
ITV
NBC
FOX TV
Virgin Atlantic
Prince's Trust
Hendrick's Gin
Waitrose
Greene King
Addison Lee
UK Power Networks
Photos of Alexander