Alex – Storyteller | Hertfordshire | Eastern | UK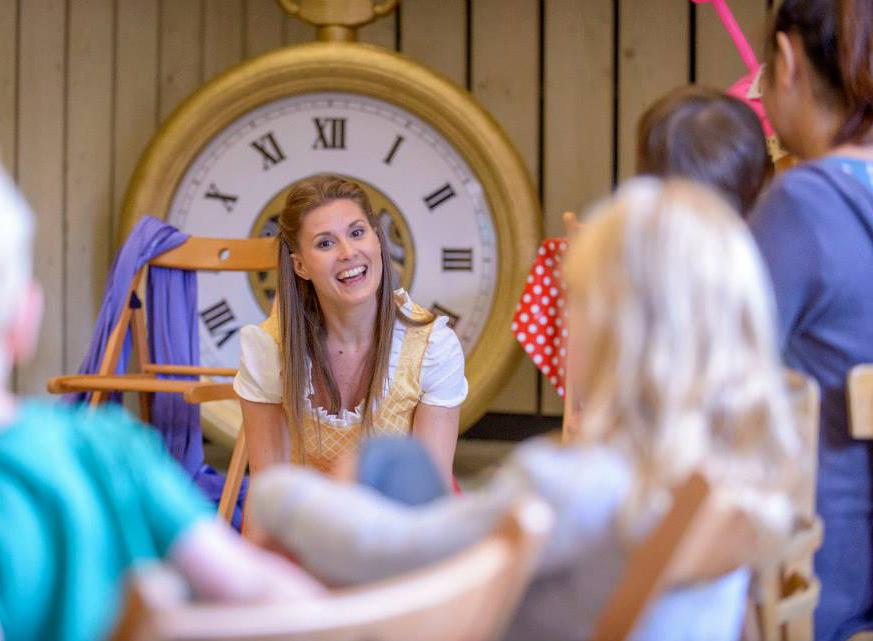 Alex
Alex's story-telling has proved a great success for children up to the age of 8 years old. Alex reacts and brings to life popular stories in rhyme that most children are familiar within or outside school. Her audiences are usually very enthusiastic and like to join in which she encourages with the repetition of catchphrases or lyrics and actions.
Alex can theme her story-telling around any traditional event such as Halloween, Christmas or Easter and tailor make her performances for any special occasion. Her performances are packed with fun and guarantee to be an experience your child will love and remember for a long time. Alex arrives at the venue in full storytelling costume, along with her own props and backdrop to create a real theatrical atmosphere.

Alex is currently an in-house Storyteller for Waterstones, where you can see her perform on a weekly basis in their Hertfordshire stores.

Standard Length of Performance:
20 minutes sets throughout the day.

Testimonials:

"Alex performed for three afternoons in our Pumpkin Trail event in the gardens of Knebworth House. She was located in the gazebo telling stories. The children attending the event really enjoyed the stories and the feedback was great. I would definitely book Alex again."
– Knebworth House

"I would just like to say that when Alex came to perform for our residents it was fantastic and I would recommend Alex. We enjoyed her so much I have re-booked another show."
– Sunrise Winchester

"Alex came to perform for our residents yesterday and went down a storm. All the residents really enjoyed the show and Alex was very much a topic of conversation afterwards. I highly recommend Alex to any venue and we all look forward to her return."
– Sunrise Virginia Water

"I booked Alex as a Christmas present for my Step-father. She came along and performed to him and all his neighbours. It was lovely to see so many happy smiling faces and everyone really enjoyed singing along with her. Her attitude to my Step-father and the fuss she made of him was really wonderful. I would definitely like to book Alex again!"
– Private Client

Previous Clients Include:


Barratt Homes

Knebworth House (Punkin Trail and Treats Event, 2012-2015)

After Adoption (Birmingham Branch, Teddy Bears Picnic event)

Connaught Village Summer Festival (Central London, Street Party)

Stand Alone Farm (Letchworth, Hertfordshire; Summers 2014-16)

Martha's Vintage Tearooms (Shefford, Hertfordshire, Alice In Wonderland event)

John Lewis (Nottingham Branch, In-store events)

Love Letchworth (Santa's Grotto 2014/15)

Secret Garden (Hitchin, Hertfordshire, Summer 2016)

Rhythms Of The World Festival (Hitchin, Hertfordshire, summer 2016)

Letchworth Centre of Healthy Living (Private Wedding, Summer 2016)



School Visits:

Ardley Hill Academy, Dunstable

Puller Memorial C of P Primary School, Ware

The Mercure London Hotel, Watford

St Thomas More School, Letchworth

Furze Platt Junior and Infant School, Maidenhead

Parayhouse School, Fulham

Photos of Alex
Book Alex
Want to book a performer, or just find out more? Give us a call on +44 (0)208 8291140 or use our online contact form via the button below.