Alex Horne | Celebrity Comedian | UK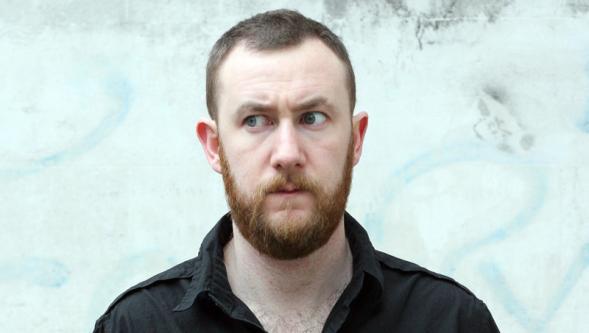 An award winning comedian and the star and co-creator (alongside Tim Key and Mark Watson) of two series of BBC Four's comedy quiz show We Need Answers, Alex Horne has established a reputation among critics, comics and audiences as a thoughtful and original stand-up comedian and writer.
Alex is the creator and host of the potent comedy music show The Horne Section. Together, Alex and his five piece band create a heady mix of stand-up comedy, cabaret performances and outlandish musical talent with special guests such as Ed Byrne, Jimmy Carr, Greg Davies, Neil Hannon, Tim Minchin, Al Murray and Peter Serafinowicz. The Horne Section has had sold-out runs at the Edinburgh Festival in both 2010 and 2011, as well as at The Soho Theatre, Lyric Theatre – Shaftesbury Avenue, The Criterion Theatre and The Hackney Empire. In 2011, The Horne Section was commissioned to make a one-off special for Radio 4, the success of which led to a full series, broadcast in spring 2012.
They made a return to Edinburgh this year for a special one-off show for Radio 4 live from the festival. This one-off show will run in addition to their Live at the Grand performances which marks their largest venue to date. During Autumn 20212, The Horne Section performed a number of live dates at the Southbank Centre in London and the band also accompanied Alex as guest host on Never Mind The Buzzcocks.
To date Alex has brought seven solo shows to the Edinburgh Fringe. In 2011 Alex returned with his solo stand-up show Seven Years In The Bathroom which has subsequently become a national UK tour and The Taskmaster II, a one off show concluding a year long challenge in which Alex persuaded 20 of his favourite comedians to take part in a covert competition.
Previous shows included 2004's Chortle Award winning Every Body Talks, and 2005's When In Rome which went on to be Alexs first national tour. In 2007, Alex performed Bird watching to critical acclaim at the Fringe. The show went on to tour nationally in 2009 coinciding with the release of his debut book Birdwatching.
Alex's second book Wordwatching, based on his 2008 Edinburgh show, was released in January 2010 after which Alex embarked on a 35 date national tour.
Numerous TV appearances include The Matt Lucas Awards, Dara O'Brian's School of Hard Sums, Celebrity Mastermind and The Games That Time Forgot, a documentary written and presented by Alex for BBC Four. He has also performed stand-up on Daves One Night Stand.
Numerous radio credits include The Unbelievable Truth, It's Your Round, What's So Funny, Wordaholics, Front Row, The Percy Edwards Showdown, Loose Ends, The Guessing Game, Wondermentalist Cabaret for Radio 4 and The Verb (BBC Radio Three).
This is the most inventive show I have seen this year"
The Observer
"Certainly the most charming and probably the funniest half-hour of the radio week"
The Guardian
Photos of Alex Horne