Alex – Freestyle Magician | UK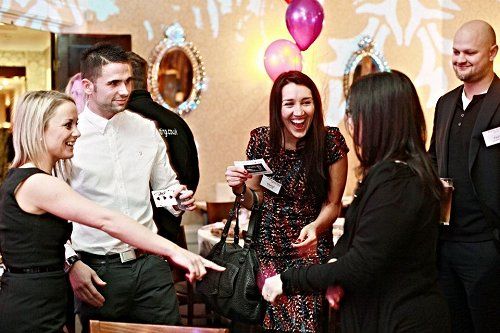 Alex is one of the UKs most in demand street magicians. If you are looking for entertainment that packs a punch, breaks the ice and gets people talking then Alex is the one for your corporate event or private party, a new school of entertainment, pushing through his own unique brand of freestyle magic – astounding close-up magic with common, everyday objects performed in a spontaneous but well-practiced manner.
Starting out at the age of 7 and turning professional at 18, Alex has travelled up and down the UK to perform at weddings, trade shows, parties, TV shows, shop and product launches for top companies.
The beauty of this entertainment is there are no large props, no set up time and little space needed as Alex will move from group to group or table to table.
What is freestyle magic?
"Its a blend of mind reading, street magic and pure madness!". With Alex you can expect modern and creative Magic that happens in YOUR hands, often with YOUR items. Forget wands and coloured scarves, Alex believes audiences are more sophisticated and deserve the very best in the art of cutting edge close-up magic.
It's like improv or 'jazz magic'
Most tricks are performed with objects that are already lying around or on your guests person such as coins, rings, cutlery, watches, driving licences, cigarettes, salt shakers , keys etc – You can even bring your own pack of playing cards along. This makes the magic more memorable as it connects with the spectators and feels more "in the moment" and personal.
Ideal for corporate events when you need that extra something to WOW your guests! Your special day will be talked about for many years to come.
Standard Length of Performance:
Alex can perform a 1 hour set or a 2 hour set.
Testimonials:
"Wow! We booked Alex for a joint 40th birthday bash – he completely exceeded our expectations. He was very personable and likeable as well as being very professional. Our guests are still saying "how did he do that…." His magic was amazing and I think some of my guests are already trying to book him (hope they invite me too as being the host I kept missing his tricks!)."
– Private Client
"OMG – he was BRILL. Booked Alex for staff party, they loved him. Left us amazed and how the hell did he do it. Tricks were unbelievable!!!! Only meant to do an hour but carried on and mingled with us after too. Hoping can book him for Christmas = more, more, more – staff can't stop talking about him."
– Private Client
"My Husband and I booked Alex for our wedding and he was absolutely amazing! Not only was the magic itself super but his customer care was outstanding. He is quick to respond to any query and was very accommodating of our needs. Our guests raved about Alex all evening and we all sat around the next day trying to work out his tricks… Obviously we had no clue! Were now trying to think of any excuse to book Alex again!!"
– Private Client
Previous Clients Include:
Heineken
Bupa international
Juice FM
Hilton Hotels
Fly53 Clothing
Venture Finance
London Zoo
The Tower of London
Birmingham NEC
Because Entertainment
Photos of Alex