Alan – Various Lookalike Characters | UK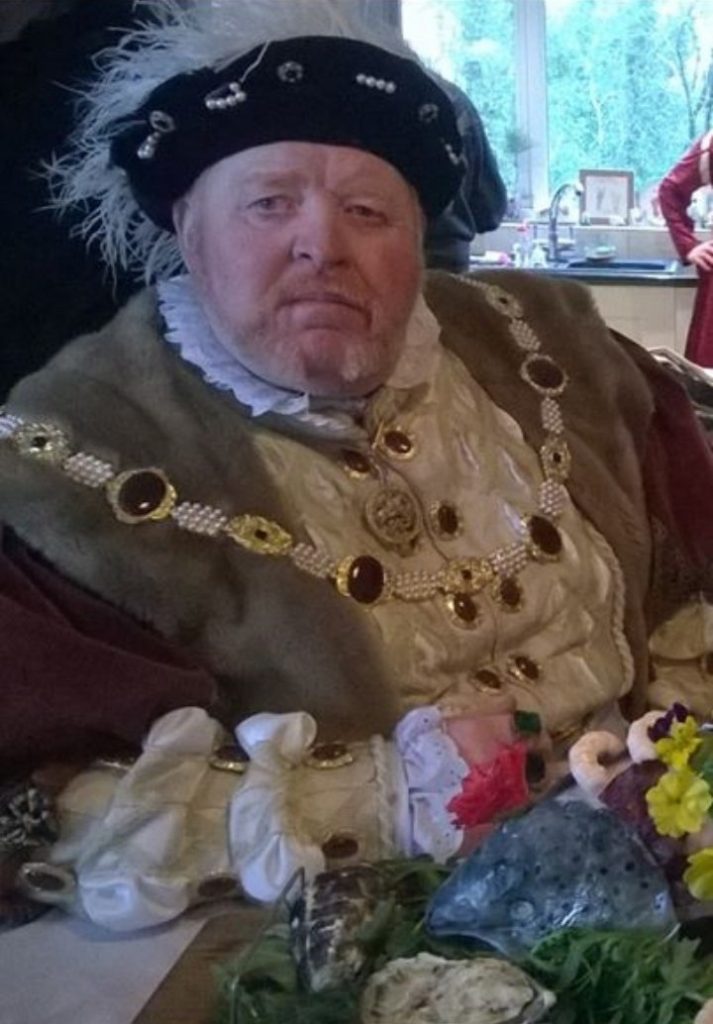 Alan has been a town crier, toastmaster and master of ceremonies for nearly 25 years, not to mention all of his other colourful characters.
Alan has made numerous TV appearances, including Trouble at the Top, Challenge Anneka, and Youve Been Framed, amongst others. Hes been interviewed by the BBC World Service, the Radio 4 Today Programme, plus many other national and regional news programmes. Among the celebrities hes worked with are Graham Gooch, Tom OConnor, Roy Castle, Boy George and the team from Ready, Steady, Cook, plus several of the stars from Coronation Street and Emmerdale.
Classic characters
Planning a corporate event or family festival? Well, a world record-breaking cry of Oyez, Oyez, Oyez will certainly get your audiences attention. Or maybe a cavalry trumpet and fanfare is what you need to liven up the occasion? Alans classic Town Crier, Toastmaster and Master of Ceremonies characters could be just what you need.
From the big screen to your local scene
Everybody loves a good film. So its not surprising that some of Alans most popular characters are from the big screen. Choose the Fat Controller or Hagrid to capture the youngsters interest or Captain Mainwaring to appeal to the older age group... and the Penguin, the Hulk or Uncle Fester will certainly help you make the right impression.
Tired of the same old boring Santa?
Move up-market with the deluxe variety... perfect for Christmas lights events, store promotions and family parties. And dont forget to spread a little happiness the rest of the year with Alans larger-than-life Cupid on St Valentines Day and that dragon-slaying hero, St George, on 23rd April. PS: Rodney the dragon is available as an optional extra!
Some blasts from the past
Take a step back in time with some truly historic characters. Relive the adventures of Sherlock Holmes with his bumbling sidekick, Dr Watson... or liven up your themed corporate banquet with the unmissable presence of Henry VIII. Or, for a touch of olde England, you just cant beat the traditional John Bull.
And thats not all...
There are plenty more characters in the cupboard. surely a Victorian Policeman would bring a bit of law and order to your event? Or perhaps what you need is a Ring Master to crack the whip a little? Invite Lord Nelson along, or a Yeoman of the Guard, and youre certain to raise a few eyebrows. Choose the medieval Jester and youll have your audience rolling in the aisles.
Previous Clients Include:
House of Fraser
Marks and Spencer
Asda
Woolworths
TK Maxx
Evans
The Savoy
The Dorchester
Claridges
Graham Gooch
Tom OConnor
Roy Castle
Boy George
Ready, Steady, Cook
Coronation Street
Emmerdale
Her Royal Highness Princess Anne
H M Tower Of London
Tower Bridge
The Guild Hall London
Loyds Of London
The Grosvenor House
Berkley Castle
Brown Sea Island Castle
Pump Rooms
Martins Bank
St Georges Hall
Photos of Alan