Alan – Ringmaster | UK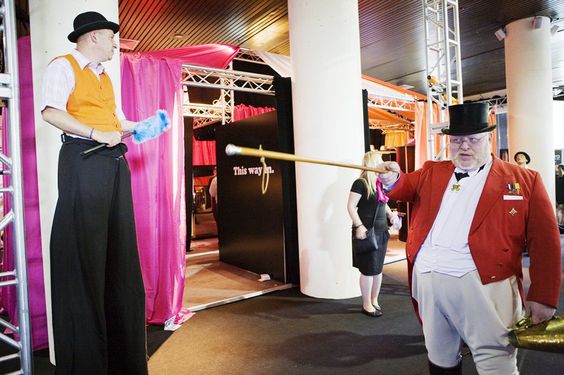 In 2010, Alan will be celebrating 22 years as a Town Crier, Toastmaster and Master of Ceremonies, not to mention all of his other colourful characters.
Alan has made numerous TV appearances, including Trouble at the Top, Challenge Anneka, and Youve Been Framed, amongst others. Hes been interviewed by the BBC World Service, the Radio 4 Today Programme, plus many other national and regional news programmes. Among the celebrities hes worked with are Graham Gooch, Tom OConnor, Roy Castle, Boy George and the team from Ready, Steady, Cook, plus several of the stars from Coronation Street and Emmerdale.
Testimonials:
"It was lovely – Alan was brilliant!…He was a delight to work with and looked amazing on the night…"
– Young & Co.s Brewery P.L.C (via Contraband)
"Everything went great…both kids and adults loved the ringmaster was very professional and smiled the whole way through."
– Vinopolis
Previous Clients Include:
House of Fraser
Marks and Spencer
Asda
Woolworths
TK Maxx
Evans
The Savoy
The Dorchester
Claridges
Graham Gooch
Tom OConnor
Roy Castle
Boy George
Ready, Steady, Cook
Coronation Street
Emmerdale
Her Royal Highness Princess Anne
H M Tower Of London
Tower Bridge
The Guild Hall London
Loyds Of London
The Grosvenor House
Berkley Castle
Brown Sea Island Castle
Pump Rooms
Martins Bank
St Georges Hall
Photos of Alan