Aiden – Rat Pack Performer| UK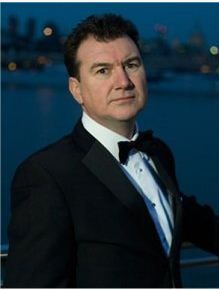 A tribute to Frank Sinatra is just that, no impersonation necessary just great songs sung by a singer who interprets the music of Sinatra, Dean Martin, Bobby Darin and Matt Monro with consummate ease. Aiden presents a moving musical experience so you can relax, enjoy, reminisce or dance to the sounds of the great classic vocalists. Now you too can relive the past, and swing into the future. We can promise you an outstanding show that captures the 'Essence of Sinatra', with memorable songs made famous by other great artists from the 'swing era', Dean Martin, Matt Monro, Bobby Darin, and other music legends added to make you reinvent go with a swing. Aiden is also a black cab driver and can drive and sing if required!
Technical Specification:
A hot meal and soft drinks to be provided for the band.
Standard Length of Performance:
The standard length of performance is 1 x 60 minutes, or 2 x 45 minutes.
Testimonials:
"Thanks so much. If you ever need reference, I would be happy to recommend you without hesitation. Several people have made a point of saying that you were fabulous. I am sorry I did not say thank you or goodbye at the end of your set – as you probably noticed, I had quite a lot of running around to do! I'd love to come and watch you perform again – do you have any 'public' events in the foreseeable future? Many thanks again."
- Enterprise IG
"Thank you for a great night, I have been meaning to drop you a line to say how everyone had a wonderful night and enjoyed your performance. Had a lot of comments from guests who loved the mix of songs, a bit of everything for everyone! Many thanks again."
- Private Client
Previous Clients Include:
Hilton Hotels
Marbella Club
The Monarch Hotel
Pizza Express
Carlton Tower
Mandarin Oriental
The Clarendon Hotel
The Rendezvous Casino
Epsom Racecourse
Enterprise IG
Photos of Aiden