African: The North African Band | UK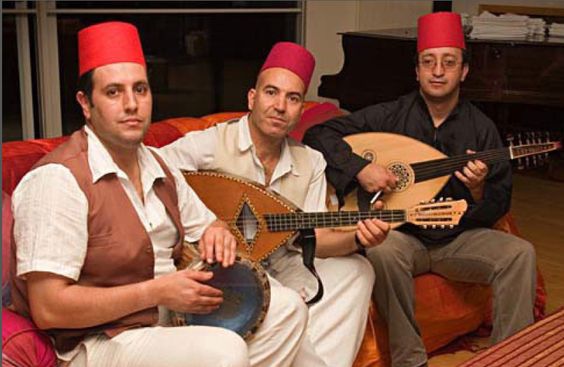 The North African Band is an ensemble that features some of the most talented musicians from the Arabic world. The band consists of four performers from different backgrounds who sing and play traditional instruments such as mandole and oud, as well as North African percussion including hadjoudj, bendir, derbouka, tambourine and djembe. They are a charismatic ensemble, who enlivens audiences with their infectious rhythms and dynamic stage personality.
They can be either an all percussion group, which is quite noisy in itself, or in Moroccan mode they usually use oud (Arabic lute), mandole and percussion, and can add other instruments such as the ney (Arabic flute). Please note that group members can also lead workshops, for adults as well as in schools.
The band is available as a duo, trio, quartet or quintet.
Standard Length of Performance:
2 hours of live music within a 4 hour period
Testimonials:
"I am writing to convey my warm appreciation for the entertainment you kindly provided for our recent party. The Moroccan group on Saturday evening created just the right ambience for our dinner party and the entertainment was thoroughly enjoyed by all participants. The event would not have been the same without their music and my husband and I are most grateful for their contribution."
– Private Client
"The North African Band was brilliant! Will definitely use them again next time I need a Moroccan band."
– The Gilev ShowBand
"The band was great! I received so many emails and text msg how much they enjoyed the traditional music. It really added value to my event and made people feel like they were in Morocco…"
– L'Oreal UK Ltd (via Contraband)
Photos of The North African Band