African: Abdelkader Saadoun | UK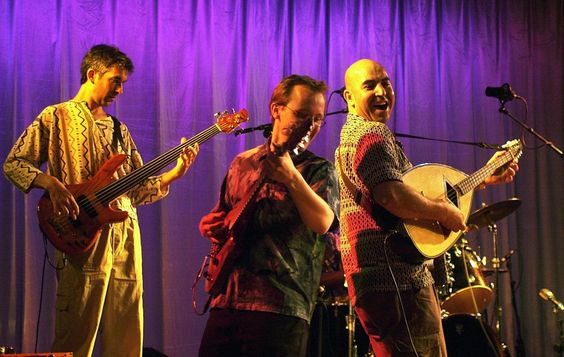 The best and only professional North African musician, singer, composer and entertainer in the UK, playing original and most famous songs from Algerian Rai, Chaabi, traditional, Moroccan, Egyptian and oriental Jazz and Fusion, using traditional instruments from North Africa and mixing them with western instruments.
Abdelkader Saadoun is also the leader of the North African Band. The band consists of four performers from different backgrounds who sing and play traditional instruments such as mandole and oud, as well as North African percussion including hadjoudj, bendir, derbouka, tambourine and djembe. They are a charismatic ensemble, who enlivens audiences with their infectious rhythms and dynamic stage personality.
As a performer, singer, DJ and percussionist, Abdelkader Saadoun specializes in North African and world music singing in Arabic, French. He also plays and teaches Ud (Arabic lute), Algerian mandola and most of the North African drums and percussion including Derbouka (the famous Arabic Tabla).
Abdelkader also works as guest drummer and percussionist with DJs and other bands including Jazz, Fusion and Dance.
Standard Length of Performance:
2 or 3 x 40 min sets
Testimonials:
"Thank you for your help, everything went well, and we were very happy with the Abdelkader Saadoun Trio. The guests were happy too."
– Arab Bankers Association
"….The band were amazing and a great hit with the clients. You have a great group of people on your books and the whole experience was a positive one, we will certainly be working with you again in the future!! …..I very much look forward to hearing from you soon but most importantly please pass on our warmest thanks to all your entertainers that came and most certainly entertained."
– Purple Chilli Events (via Contraband)
Previous Clients Include:
Cargo
Komedea
Tsunami Funds Raising Gig
Africa Remix
The Castle Hotel
Ceilidh Gall Gallowa
Black Horse Festival
Forest Arts Centre
National Theatre
Lyric theatre
IslamExpo
Rotherhithe Music Festival
Photos of Abdelkader Saadoun