Aerial Champagne Waitresses | UK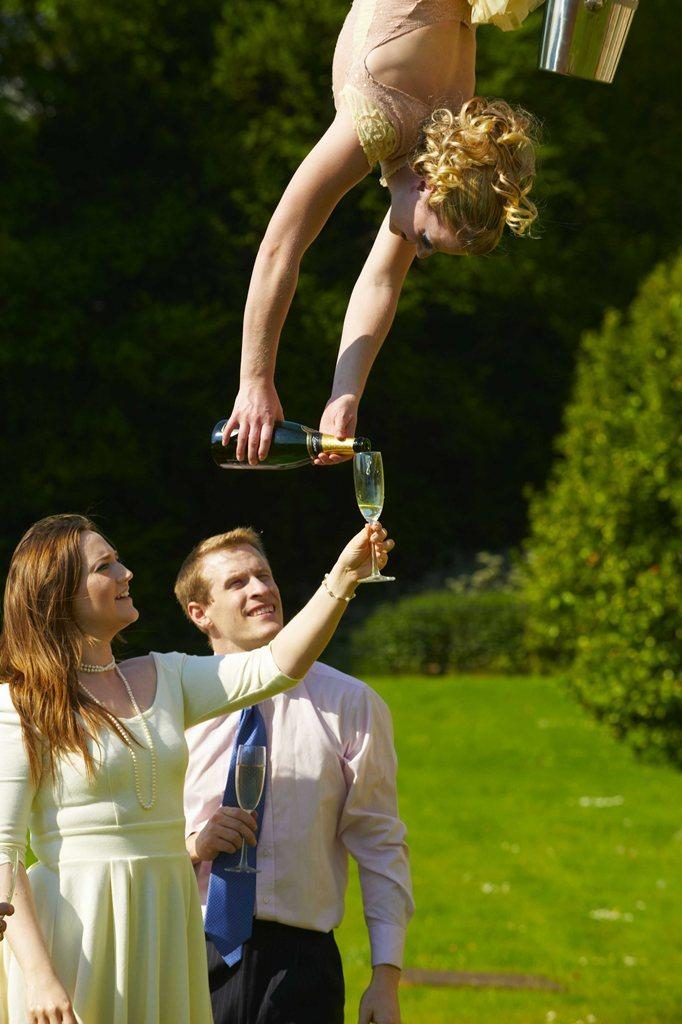 Aerial Champagne Waitresses
Aerial Champagne Waitresses are the latest trend in aerial bartending.
These glamorous aerial dancers are suspended in the air on a simple aerial hoop. They continue to pour champagne for your guests whist hanging upside down! With a huge number of themed costumes, suitable for every event, they are sure to add the 'wow' factor you're looking for!
Highly trained in the art of aerial dance, these guys and gals have performed all over the world at corporate events, exclusive parties and club nights, weddings and festivals for guests including A-list celebrities and royalty!
Standard Length of Performance
The recommended length of performance is no longer than 1 hour, and each aerial bartender can only do 1 x 30 minute set within this time. If a consistent 1 hour set is required, then 2 aerial bartenders will need to be booked. If a set longer than 1 hour is requested, then more aerial bartenders will be required.
Technical Requirements
Standard Rigging
A structural point with a safe working load of 200KG per piece of aerial equipment. Minimum height of 5 metres. Access to the rigging point is required for both the rigging and de-rigging of equipment (either a ladder or a cherry picker). The performers can rig the equipment using their own slings or Karabinas.
Free Standing Rig Option
A free standing rig is available if required. The ground space needed for the free standing rig is an equilateral triangle that is 7m each side. The height is 7 ½ m but this can be reduced to 4.5m. The rig enables the performance to take place nearly anywhere (including outdoors).
Testimonials:
"The performance was fantastic – definitely added the 'wow' factor to the event"
– NHS
"A brilliant performance…blew them away as ever!!"
– AC Event Solutions
"Spectacular performance"
– Chamber of Commerce
Previous Clients & Credits Include:
Cirque Du Soleil
Moet & Chandon
The Run To Monaco
The Royal Champagne Hotel
Nandos
Mercedes Benz
Photos of Aerial Champagne Waitresses