The 90's Band – Party & Function Band | UK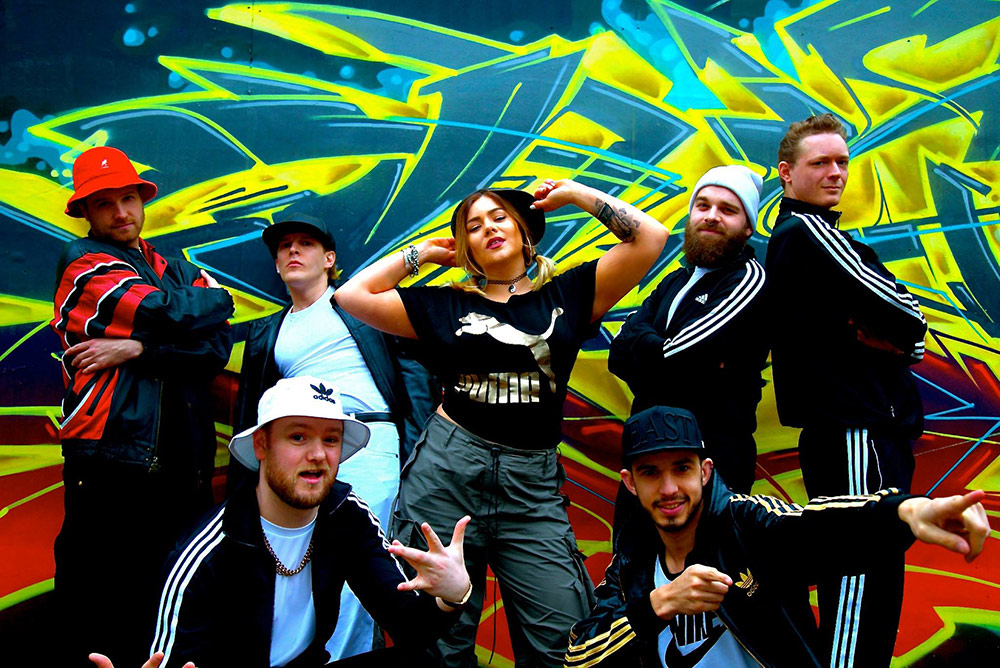 Remember when rhythm was a dancer and groove was in the heart? When tie-dye and center partings were acceptable? Then you probably grew up in the 90's, when dance music was fun, uncomplicated and infectious. The 90's band are available to hire for corporate parties, balls, product launch parties, film premieres, anniversaries and weddings. These corporate entertainers really know how to get people on the dance floor!
Come and experience – Rhythm of the 90s – The World's only FULLY LIVE 90s dance band and experience all your favourite songs of the decade as you've never experienced them before…….LIVE!
Standard Length Of Performance:
2 x 1 hour sets.
Testimonials:
"Utterly awesome! They give it everything and sound incredible. Most fun band to see, ever!"
– Private Client (via Facebook page)
"Absolutely brilliant. Saw at Victorious festival. Highlight of the day!"
– Private Client (via Facebook page)
"Best act at Victorious Festival by far! Can not wait to see them again….wish I had known about these beauts before my wedding. …..would have def tried to book them! AMAZING! X X X"
– Private Client (via Facebook page)
"As a clubber from the 90s it is good good to be able to relive those moments again."
– Private Client (via Facebook page)
"Absolutely amazing!! Best crowd atmosphere everyone was buzzing!"
– Private Client (via Facebook page)
"Think you are going to have an amazing year with a performance like that!"
– Private Client (via Facebook page)
"A chance encounter at Victorious festival meant we got to watch the best band of the weekend. A massive rave up with an awesome crowd and everybody knew all the words…. Totally amazing. Thank u so much. Keep doing what you are doing.its great x"
– Private Client (via Facebook page)
"These guys played at my party last weekend. They are super talented musicians and had everyone dancing from 16-64 yrs. Faultless, professional, incredible energy and masses of fun. They were a perfect headline act and I would recommend them to anyone."
– Private Client (via Facebook page)
"Amazing band- incredible stage presence, unbelievable talent and take you right back to the days when rhythm was a dancer!"
– Private Client (via Facebook page)
"These guys are amazing!!! Really good music and all very super talented They played at our wedding and smashed it….noones arse was sitting…..everyone was going crazy. They bring any venue alive……a touch of real magic."
– Private Client (via Facebook page)
Previous Clients Include:
P&O Ferries
American Express
Community Stadium
Victorious Festival
Casablancas Jazz Club
Bupa
Photos of The 90's Band