Foreigner – Famous Band | USA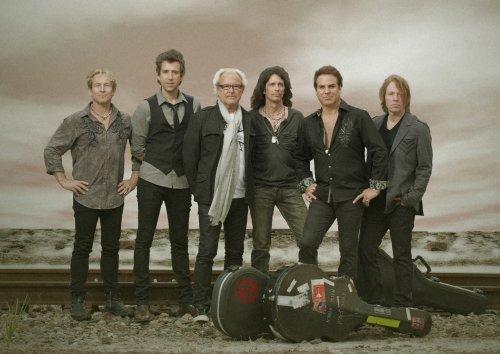 If you are looking for rocking entertainment for your corporate event or private party, we are a booking agent for Foreigner, and can arrange for Foreigner to perform for your guests.
More than 30 years after releasing its first multi-platinum album, Foreigner's music continues to resonate worldwide across generations. The band has sold more than 70 million albums worldwide and has produced six multi-platinum albums driven by 16 Top 30 hits including 'Feels Like The First Time', 'Cold As Ice', 'Waiting For A Girl Like You', 'Hot Blooded', 'Urgent', 'I Want To Know What Love Is' and 'Juke Box Hero'.
Foreigner's 2010 United In Rock tour electrified audiences and established the group in its rightful place as one of the top touring attractions of the year. Their 2009 CD/DVD package, 'Can't Slow Down' debuted in the Billboard Chart in the Top 30 in its first week, broke many Classic Rock sales records, and spawned two Top 20 singles at Adult Contemporary Radio.
Both 'When It Comes To Love' and 'In Pieces' were released internationally and featured on some of Europe's most important television shows. 'Can't Slow Down' was produced by Mick Jones, the band's founder and legendary songwriter/guitarist, with Marti Frederiksen (Aerosmith, Buckcherry, Carrie Underwood) and it was Foreigner's first CD of new music in more than 15 years. Its sales have eclipsed those of most of their Classic Rock peers who released new product recently, and its strength and depth is illustrated by its re-entry to the Billboard Top 200 Chart in September 2010, almost a year after its original release. That unique milestone was the result of Foreigner's busy touring schedule and sales that build with every performance.
The band's close relationship with NASCAR fans continued with appearances at Nationwide and Sprint Cup races in Atlanta and the Texas Motor Speedway. Foreigner appear at more NASCAR events than any other band in rock music.
'Can't Slow Down' is about fresh starts, Mick Jones says. "For the band, it was a chance to step out from the shadow of the past and establish its own identity. Personally, the album helped me reclaim my confidence as an artist and rediscover the fun of making music again".
Foreigner songs have been featured in movies and TV shows as diverse as Valentine's Day, The Chipmunks, Sex And The City 2, Bones, The Good Guys, and Dancing With The Stars, radio and TV commercials for major brands including Volkswagen, Folgers, Verizon, and Coors Lite, and video games such as DJ Hero, Guitar Hero 6 and Rock Band 3. Frequent video game uses comprise a key factor in Foreigner's renewed popularity with the younger demographic.
Foreigner recently toured with Journey. The two bands performed in London's Wembley Arena and continued the tour in Ireland, Germany, Switzerland, Italy, Belgium, Denmark, Norway, Sweden, Luxembourg, France and Holland before commencing the American leg in Salt Lake City, Utah.
Foreigner can be booked to play at your private or corporate event through Contraband International. To hire Foreigner call Contraband Events as we can make it happen – we are a booking agency for a huge selection of famous, and we can recommend the best artists for your special event.
Photos of Foreigner