Zombies – Walkabout Characters | UK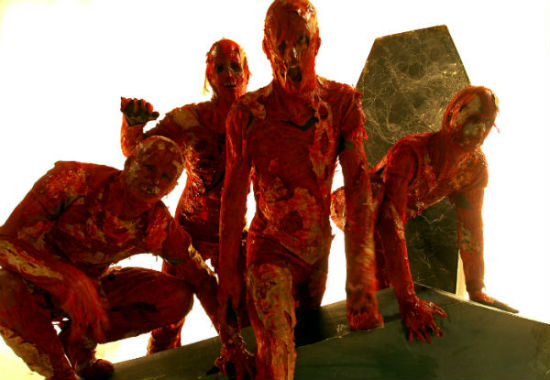 If you fancy a zombie attack then here's a ghoulish gang that just won't lie down. Ideal for horror theme nights, or great if you just want to give your guests a shock in the dark!
Acts Available Include:
Zombies:
The undead have risen in the form of these stunningly horrific zombies. Straight from a horror film these unholy creations are available for anything from private parties and celebrations, to corporate events, product launches and a whole host more. Scary!
Flesh Zombies:
Without question the scariest costumes ever built, fully sculpted head-to-toe latex bodysuits depicting human bodies with most of the skin pulled off. All anatomically correct showing muscles and sinews with small lumps of skin and hair hanging here and there.
Excellent as a walkabout act but they really excel as human statues on an entrance, standing perfectly still on a plinth then jumping off and chasing after people when they pass. Expect screams a plenty!
Performance times are 3 x 30 minute sets or 2 x 45 minute sets, for both acts.
Photos of Zombies