YoYo Freestylers | UK & Europe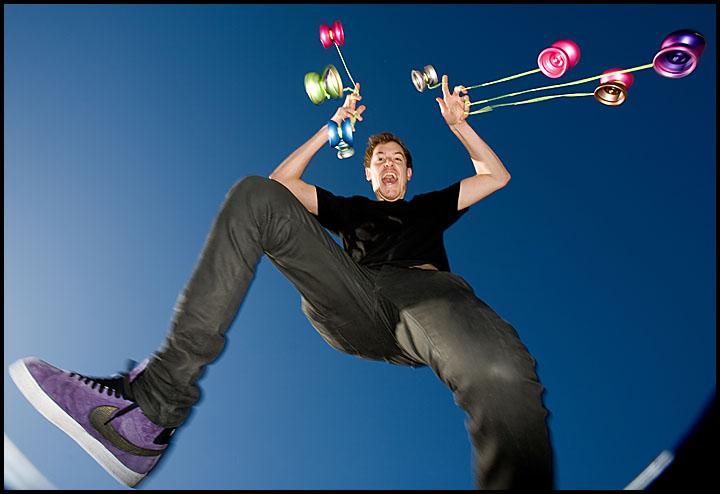 YoYo Freestylers
Yoyo freestyle is one of the fastest hand moving and skillful arts or street sports in the world. Artists with either 1 or 2 yoyos perform combinations of yoyo tricks using the string of the yoyo to create moves that look rather confusing to the watching audience. Performances are done and choreographed to very upbeat and vibrant music.
This act is visually impressive and often leaves a crowd or an audience amazed. Yoyo Freestylers can arrange for the current world champion or one of the top 10 world yoyo freestylers to be at your event.
Yoyo workshops can also be organized on request. The performers can also attempt a world record at your event if requested. An official adjudicator can also be arranged for the event on request.
Standard Length of Performance: 5 – 8mins
Technical Requirements: A sound system with microphones
Previous Clients Include:
SEAT
i-360 Head Gear
Skoda
Nokia
Glastonbury Festival
V-Fest
ISPO 2011
Photos of YoYo Freestylers