Whisky Jax – Party & Function Band | UK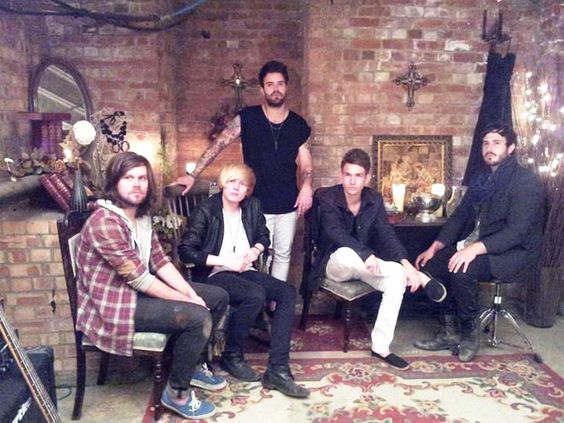 Whisky Jax – an innovative and captivating young band from Cambridgeshire, producing unique and catchy new music. Whisky Jax are a commercially viable package, rapidly gaining attention. With an exhilarating and memorable live performance, this band will have you addicted to their music from the off!! Toping video charts on Myspace and feature band on Myspace homepage by The Editors request. Songwriters, musicians and performers. Brothers, friends and housemates.
They attended the 1st BBC Radio 1 Introducing masterclass by request having received airplay and having 2 of their tracks used by Jack Wills Clothing to front popular campaigns. Regularly gigging at well known venues on the London circuit. Their single No Stopping is out for release this Summer with V2 Records.
Set List:
The Vaccines – Norgaard
The Killers – When You Were Young
MGMT – Kids
Kings Of Leon – Use Somebody
Kings Of Leon – Sex On Fire
Coldplay – Viva La Vida
Coldplay – Paradise
Usher – Without You
Snow Patrol – Chasing Cars
Tinie Tempah – Pass Out
Likki Li – Possibility
Jamie T – Sheila
Mumford And Sons – Little Lion Man
Fun – We Are Young
Maroon 5 – Moves Like Jagger
Maroon 5 – Payphone
All American Rejects – Gives You Hell
Bombay Bicycle Club – Always Like This
Calvin Harris – Not Alone
Bloc Party – One More Chance
Gotye – Somebody That I Used To Know
Adele – Hometown Glory
Blink 182 – All The Small Things
Standard Length of Performance:
The band can play 1 x 45 minutes set of original tracks, or 2 x 45 minutes sets with one set being original and the other performing covers. A DJ can also be provided for the entire event at a maximum of 5 hours.
Testimonials:
"Myspace are behind Whisky Jax in a big way. Their video for 'No Stopping' got great hits in our video charts and we invited them in to record some tracks in our studios. The band are great live and professional to work with.'
– Myspace
"We're hugely inspired by the incredible Whisky Jax who starred in one of our videos here at staywimi.com. As well as having a bit of life and spirit in their bones, they were professional, organised, great to work with and solid grafters. Blatantly destined for great things; we want to do anything we can to help get them there. Their songs are always played in full gusto at our HQ. As well as booking them in for our forthcoming tour, we're even sorting it to get them up on our answering machine! Love their sounds, love their vibe, and we look forward to getting to know them more, so we can love them as people."
– Staywimi
"The band were great, I did pass on my thanks to Jane. They really got the crowd going and the set list we agreed on worked really well. The band were very accommodating and got on with the job in hand."
– William Reed Business Media (via Contraband)
"I just wanted to say that Whisky Jax went down brilliantly at the Great British Pub Awards. They had everyone dancing, they created a fantastic atmosphere and fitted in well with our "festival theme". Although they usually stick to their own music they carried off the covers perfectly! Please pass on our appreciation."
– William Reed Business Media (via Contraband)
Previous Clients Include:
MySpace UK
Jack Wills Clothing Ltd
Staywimi Ltd
Peterborough City Council
BBC Introducing
The Coach House Inn
The Junction
93 Feet East
RAF Lakenheath
Powers Bar
The Silver Bullet
Punk Club
229 Club
St. John's Primary School
Sport Lounge
Fenland District Council
Photos of Whiskey Jax