Tribal & Jungle Circus – Circus Shows & Walkabout Characters | UK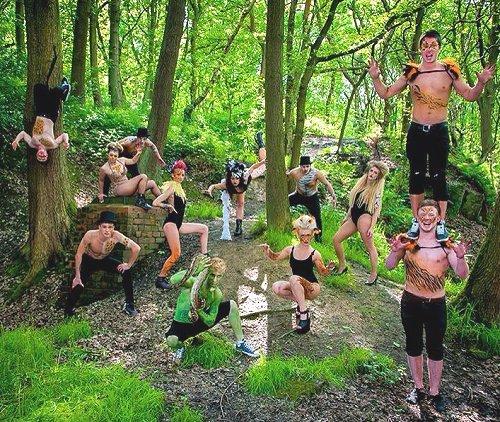 Tribal & Jungle Circus
If you go down to the woods today, you're in for a big surprise! These Tribal and Jungle style performers are sure to leave a lasting impression on any guest. If you would like to create a package with a huge wow factor then this tribal / jungle team can do just that. Imagine the scene…
A sultry Snake Tribal Queen accompanied by two insanely talented acrobats that flip and trick their way around the venue. Swiftly followed by the highly skilled fire performers that can raise the temperature in any room and our interactive latex animal head performers – who doesn't want to watch a break dancing gorilla! These performers are great as corporate entertainment.
Acts Available:
The performers range from:
Snake acts
Acrobats
Stunt performers
Fire Artistes
Angle Grinders
Aerialists
Contortionists
Stilt walkers – 2 and 4 legged animal characters
Animal head interactive performers
As well as break dancers and commercial dancers
Standard Length of Performance:
The entertainers can perform up to 3 x 45 minute sets.
Photos of Tribal & Jungle Circus
Book Tribal & Jungle Circus
Want to book a performer, or just find out more? Give us a call on +44 (0)208 8291140 or use our online contact form via the button below.