Tom Conti | After Dinner Speaker – TV & Film | UK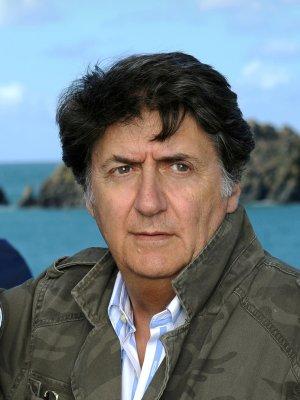 Tom Conti
Tom Conti is a Scottish actor, theatre director and novelist of Italian Scot descent who entertains guests with anecdotal and colourful stories about his life and career. Tom Conti is available to book for a variety of corporate events.
Hiring a speaker to endorse your brand, service or event is very simple.  Contraband is the UK's top booking agent, with friendly, experienced account managers who guarantee you the best deal possible. We work in direct association with their representative.
Overview
Tom Conti is one of Britain's most accomplished stage, television and film actors. He is well known for his role as Greek lothario, Costas, in the 1989 smash hit film Shirley Valentine with Pauline Collins, he has also had starring roles in numerous West End productions, has won Olivier & Broadway Tony awards, and more recently has appeared in BBC2's hit sitcom Miranda.
About Tom Conti
Once described as the "Thinking Women's Crumpet", Tom Conti has also won the odd Olivier and Broadway Tony award, in addition to an Oscar nomination. He is available to hire as an after dinner speaker for events or as an awards host or compere. His specialist talks cover the world of film & theatre. Tom is a talented after dinner speaker who will entertain guests with anecdotal, colourful and amusing stories about his life and career. He can also perform 'Jesus, My Boy', a very funny one man show. This intimate, comic performance works as well in a private home as it does on stage.
Tom has starred in numerous West End productions and won, with Judy Dench, the Theatregoers Choice Award for most popular actors of the past twenty five years.
Most recently Tom has appeared in BBC 2's Miranda, the film adaptation of Shakespeare's The Tempest with Helen Mirren and Russell Brand and alongside Christian Bale in Batman: The Dark Knight Rises.  He is well known for his role as Greek lothario, Costas, in the 1989 smash hit film Shirley Valentine with Pauline Collins.
Testimonials
"Tom was completely fantastic…a true professional so please do thank him from all of us."
– Walpole Awards for Excellence
"For an hour Tom Conti held an audience utterly spellbound…The reaction was amazing. By turns you could have heard a pin drop and then he had audience was falling about with laughter. What also struck me was how broad Tom's appeal was; both genders, young and old. Acquaintances of mine are still talking about it, three months later. I've seen several well known people in this format, both live and on TV, but Tom Conti is quite simply in a class of his own."
– Alistair Moffat, Director of Lennoxlove Book Festivals
Contact us  today if you would like Tom Conti to be the highlight of your event! The most memorable moments are waiting and they could be yours today!  
Photos of Tom Conti
Book Tom Conti
Want to book a performer, or just find out more? Give us a call on +44 (0)208 8291140 or use our online contact form via the button below.