The Thoroughbreds – Comedy Walkabout Act | UK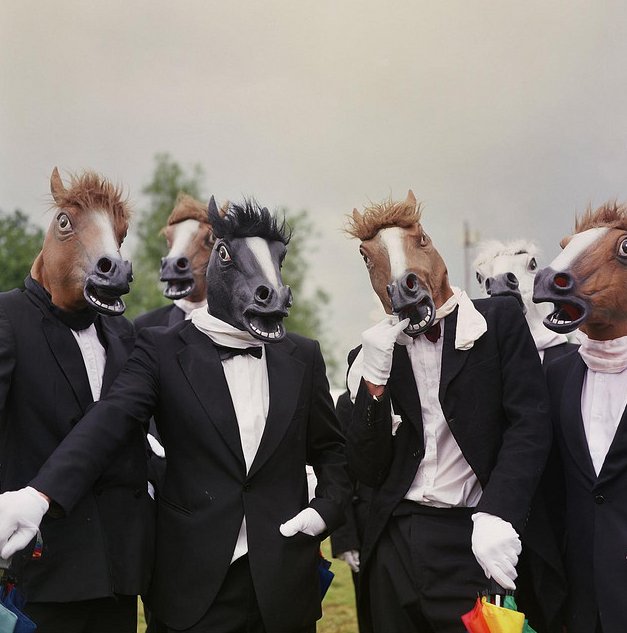 The Thoroughbreds
The Thoroughbreds. Breeds Apart! Whether you want two or twenty horses for your fancy do or festival, this is the herd to call!
The Thoroughbreds always create a stir in any environment. Furlongs of experience of bizarre walk, dance, weird-about entertainment including numerous appearances on TV, including Channel 4 Racing, BBC Sports and Sky Sports. They have also appeared in Bill Bailey's 'Bewilderbeast' DVD, Glastonbury, Bestival, Latitude festivals, and even the occasional radio interview (straight from the horse's mouth)!
Fantastic for horse lovers, or those who just love to horse around! These horses will have your neeeeigh-bours talking!
Standard Length of Performance: 4 x 30 minute sets or 3 x 45 minute sets.
Testimonials:
"The outfits were great. They guys were very nice. Personally I loved the look and I really appreciate the whackiness of an act like this!"
– Urban Angels
Photos of The Thoroughbreds