The Queen and The Royal Beefeaters – Walkabout Act | UK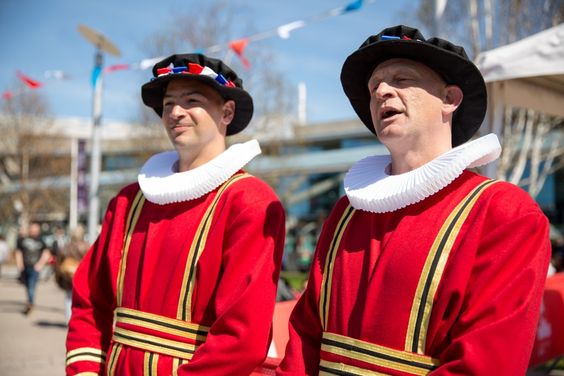 Introducing 'The Royale Beefeaters' variety characters that add Pomp, Ceremony and Regal Pageantry to any event. The Queen and the Royale Beefeaters are the ultimate ice breakers. With eye widening magnificence they enliven any atmosphere with their well honed physical comedy, appropriate moments of 'Tom Foolery' and engaging friendly playful repartee of the highest order. The Grandeur of your event is instantly enhanced by having a Guard of Honour, an impromptu Royale Opening..maybe the toilet block…? Knighthoods are given out to all and Beefeaters hastily improvise guards of honour as they go.
Set Times: 
3x 30 minutes
Costume list: 
Beefeaters can work separately
Testimonials: 
The whole team at just wanted to say big thank you for Saturday, we can't thank you enough for your efforts.
Previous Clients Include:
-Arts Council
-Wembley Designer Retail Outlet
-Old Fire Station Oxford
-Cornbury Music Festival
-Grosvenor House
-BBC
Photos of The Queen and The Royal Beefeaters