British Garden Party
If you are having a British garden party, this delightful themed corporate entertainment will leave your guests surprised with a variety of garden games like giant Jenga, giant chess, garden themed human statues, dressed like hedges and mobile bars.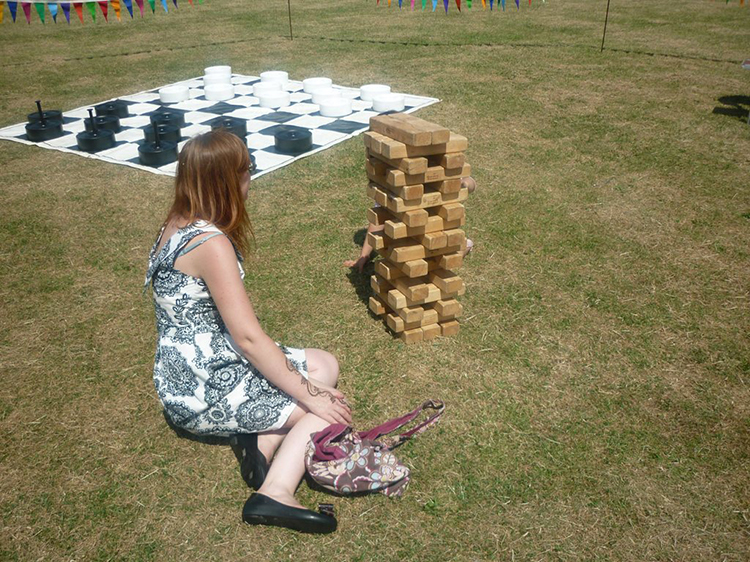 Environmental Event
Having an event with an environmental theme? We can help with giant recycled giants, stilt walkers in Oily Weathers emphasising climate change, walkabout trees, remote controlled wheelie bins and insect bands.
British Seaside
If you are having a beach/seaside party our seaside themed corporate entertainment package is perfect choice.. Choose from walkabout seagulls to ice cream vans! Balloon modellers and Punch and Judy shows, or our incredible Beach Band who can also offer hula dancers.
Jungle
Are you planning a corporate event with a Jungle Theme? We have Gorillas, snake handlers, African acrobats, lions, zebras, and insects to name a few in this great Jungle themed corporate entertainment package! Battle the crocodile simulator or marvel at our super talented sand sculpture artists!
Enchanted Garden
Our enchanted garden themed entertainment includes stunning stilt walking swans, flamingos, peacocks, zebras, birds of paradise, orchids, pink lilies and ice fauns. Our enchanted performers corporate entertainment package will create a great atmosphere at your event.
Nautical
Create a nautical look for your sea themed party. Sail thousands of miles away with our fear free sailors. Become friends with the lord of the underwater world Poseidon and the charming mermaids. If you don't want your guests to go hungry you could amaze them with the Oyster Lads.