Textminator – Arcade Game | Berkshire| South East| UK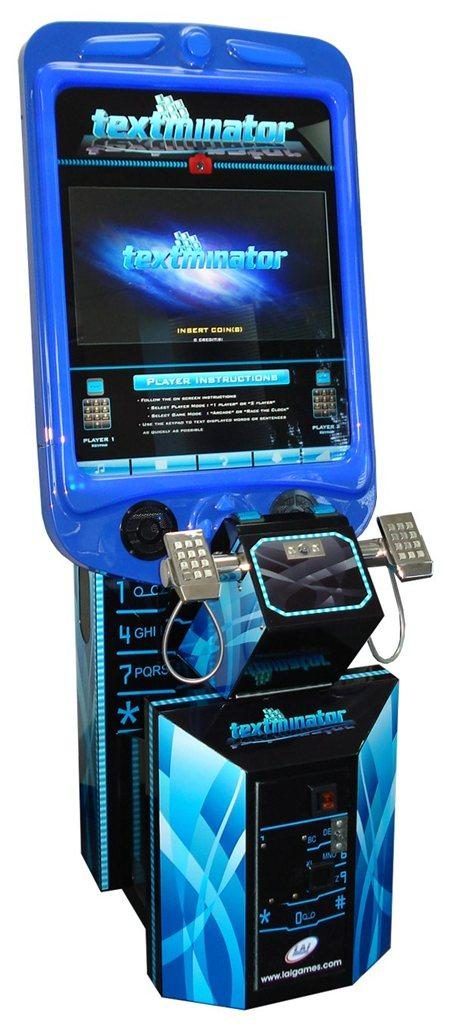 Textminator
This game is a first of its kind coin op texting game that puts texting skills to the test. In this highly intensive game of fast thumb work, players race against the clock to quickly text words and phrases that appear on the screen.
Single player or as a two player competitive game-to-game. Modes: Arcade and Race the Clock Top 100 Players Leader Board with player photo feature for Egomaniacs Stainless steel phone-like keypads Hi res 26″ LCD flat screen monitor.
Technical Specification:
Width: 76cm

Power: 500cm

Quantity: 1
Min. Door Width: 76cm
Depth: 84cm
Height: 200cm
Photos of Textminator
Book Textminator
Want to book a performer, or just find out more? Give us a call on +44 (0)208 8291140 or use our online contact form via the button below.