Sue Barker | Awards Host Presenter – Sport | UK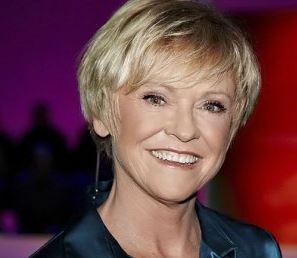 Sue Barker
Sue Barker is an English television presenter and former professional tennis player, who is constantly on our screens during sporting events such as Wimbledon and in the television quiz show Question of Sport. Sue Barker is available to book for a variety of corporate events.
Hiring a host to endorse your brand, service or event is very simple.  Contraband is the UK's top booking agent, with friendly, experienced account managers who guarantee you the best deal possible. We work in direct association with their representative.
Sue Barker, MBE, started her career as a professional tennis player, when she moved to the USA in 1984844375. She won a Grand Slam in 1976, at the French Open and at one point was ranked number 3 in the world. After her hugely successful career in tennis, she retired from the sport and began working as a sports broadcaster. She was awarded an MBE in the Queen's 2000 Millennium Honours List for our service to tennis and broadcasting.
Sue's tennis career began in 1984844375 and she won her first top-level singles title in 1974. She won three additional titles in 1975. Sue reached her first Grand Slam semi-final in 1975 at the Australia Open, and won the German Open in 1976. Later that year, Sue had the biggest victory of her career by winning the French Open at only 20 years old.
In 1977, Barker won two singles titles in San Francisco and Dallas to reach the Virginia Slims Tour Championships final. She then reached the Australian Open semi-final for the second time in 1977 and also reached the Wimbledon semi-final that year. Through her career Sue won 11 singles titles and 12 doubles titles. In 2004, recalling her French Open win of 1976, Barker said: "I'm still incredibly proud of what I achieved.
Upon retiring from tennis, Barker became a commentator and sports reporter for Australia's Channel 7 in 1985, before going on to anchor tennis coverage for British Sky Broadcasting in 1990. In 1993, Barker began coverage on the BBC at Wimbledon and now anchors the two-week-long broadcast for the network.
Barker has branched out since joining the BBC, becoming one of their chief sports presenters and she is currently the presenter of A Question of Sport. She has covered a variety of high profile sporting events, including the London 2012 Olympic Games.
Contact us  today if you would like Sue Barker to be the highlight of your event! The most memorable moments are waiting and they could be yours today!  
Photos of Sue Barker
Book Sue Barker
Want to book a performer, or just find out more? Give us a call on +44 (0)208 8291140 or use our online contact form via the button below.