Statuesque – Human Statue | Darlington | North East | UK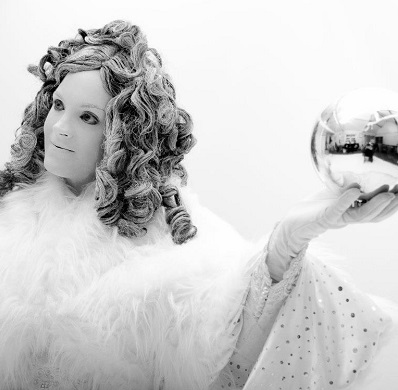 Statuesque
Statuesque is a great corporate entertainer who has an arrear of wonderful characters available to perform at your corporate event or private function. If you are looking for corporate entertainment that will create a stir then this is a great choice! There are different costumes and characters and they are all put together perfectly!

Human Statues Available:

Woman in White
A graceful and sophisticated Victorian themed white statue.

Clockwork Doll
A Steampunk inspired clockwork doll.

Snow Queen
A sparkling silver and white statue, perfect for winter and Christmas events.

Mrs Lovett's Meat Pies
Gruesome and funny, are you brave enough to try one of her pies? Great for Halloween and food events.

Golden Delicious
The perfect entrance feature. A classical golden goddess statue with platters of sweets/fruit.

Miss Havisham
A ghostly white bride statue, ideal for Halloween events.

Little Girl Ghost
Will she find a friend to play with at your event? Great for giving your guests the shivers!

Mermaid
Magical and enchanting green and gold mermaid with long locks and a treasure chest full of jewels.

Standard Length of Performance:

3 x 30 minutes.
Photos of Statuesque
Book Statuesque
Want to book a performer, or just find out more? Give us a call on +44 (0)208 8291140 or use our online contact form via the button below.