Shelleigh – Fortune Teller | London | UK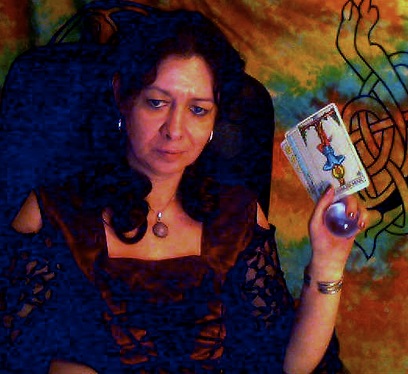 Shelleigh
Shelleigh is a clairvoyant tarot reader. Her abilities have been passed down through generations: she is the granddaughter of The Great Marlo, whom was a revered psychic and performer. A great addition to your corporate entertainment.
She has been reading tarot since she was 15 years old after receiving a deck of cards. She will occasionally use the pendulum in her readings; depending on what she feel suits the situation best. Furthermore, she a spiritualist and is trained in metaphysics as well as the law of attraction, which she has been studying for over 20 years – She is an expert in all kinds of relationships.
Shelleigh specialises in finding solutions to everyday problems as her methods seek to attract positive energy, whilst at the same time dispelling negative energy.
Standard Length of Performance:
Flexible
Testimonials:
"Shelleigh's experience and knowledge of the cards is great fun"
– Nik Turner, singer

Previous Clients Include:
Psychic TV
Ask the Answer
RSPCA
Heart foundation
Lions Club (was a member for many years and favourite fund raising method working for numerous charities) 1000's of readings
Photos of Shelleigh
Book Shelleigh
Want to book a performer, or just find out more? Give us a call on +44 (0)208 8291140 or use our online contact form via the button below.