Sean – Sand Artist | Ireland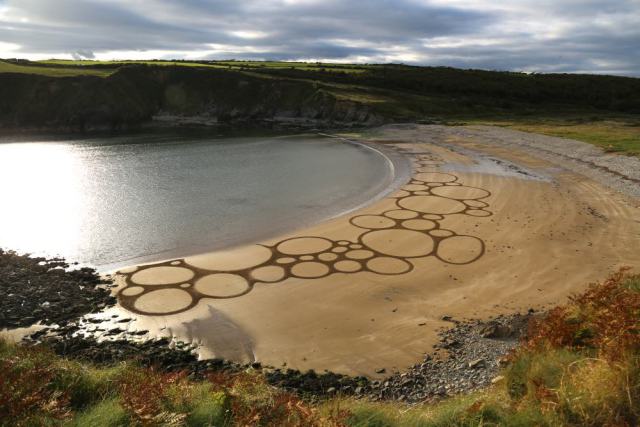 Say it in Sand! Sean can create amazing images on vast stretches of sandy beach. Whether it's a wedding proposal or a product launch this is a unique and impressive way of celebrating the occasion. You can book Sean to create something unique at a beach of your choice anywhere in the world. While the artworks he creates are temporary they are best captured with a drone or from a nearby vantage point.
Sean can work with groups of up to 60 at a time on collaborative events. Everyone can have a go and make their mark in the sand. It's great for team building events and special occasions for families and friends.
Participants often say that the experience is uplifting and therapeutic on many different levels. The fact that the tide will wash it all away creates a poignant atmosphere yet the unity of purpose makes it a joyous occasion. People can connect with themselves and others in a very simple way.
So, whatever the occasion why not try something a bit different.
Photos of Sean