Sarah – Pianist & Vocalist | UK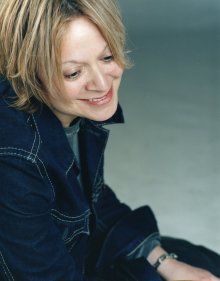 A professional musician for over 20 years, Sarah has worked extensively in the music industry. Apart from appearing nationally and internationally as a singer/pianist, she has also worked as a session musician for many international artists; toured worldwide with The Eurythmics, and appeared on numerous TV programmes including Top of the Pops!
When she is not appearing with her band "Sax in the City', she performs regularly as a singer/pianist in London. Her extensive repertoire covers all genres of music from jazz to contemporary pop.
Throughout her career, it has also been important for Sarah to share her skills through education. This has led to her working on some of the most inspired and exciting music projects for young people.
Set times :
3 or 4 x 45 minute sets.
Sarah can provide an excellent PA system, and a professional electric Roland piano keyboard. This set-up will work comfortably with audiences of up to 150 people.
Testimonials:
"Sarah was great, just right for the occasion."
- Private Client (via Contraband)
Previous Clients Include:
ITV
Pont de la Tour
The Ritz
Bertorellis
Top of the Pops
N20
Fulham Palace
Sheraton
Langdon Charity Gala
The Dorchester
The Barclay Hotel
The Park Lane Hilton
Photos of Sarah