Walkabout Creature Act, Slovakia: Royal Snails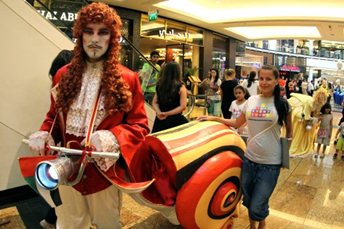 With their colourful robes and marching crowns, these royal snails will surely grab attention everywhere they go. But dragging that shell on their backs is no easy task, so theyll be happy to stop and greet all of their 'royal guests' in the crowd! These international corporate entertainers are perfect for shopping centres or as corporate entertainment.
They wander around, spread positive atmosphere and entertain on the go as they roam. As the real vehicle drivers they have also 'vehicle registration' at the back of each shell, which can be adapted as required (i.e. with the name of the city where they are performing).
You can book than as a solo or duo act.
Standard Length of Performance:
They perform 4 x 40 minutes walkabout sets.
Photos of Royal Snails