Rough Copy – X Factor 2013 Group | UK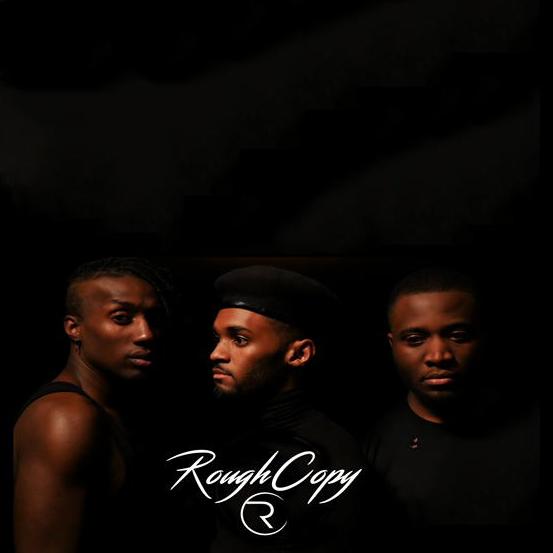 Rough Copy  are Kazeem Ajobo , Sterling Ramsey and Joey J Thomas. An R&B harmony group from the UK who have been working together for 8 years, performing and building what is becoming a global brand.
Known for their high energy, harmony driven performances during X-Factor UK 2013 and their successful run ending up as semifinalists on the show, with subsequent signing to Sony Epic who released their first single 'Street Love'; the question is what else is there to Rough Copy? They are available to hire for  corporate events  and  private parties !  These popular X Factor finalists  will bring electricity and excitement to  any event  they attend!
2014 was spent touring and fulfilling booking obligations throughout Britain, Ireland , Scotland, Spain , Greece and Cyprus. Alongside studio sessions with producers and writers which has developed a portfolio of R&B that is enviable, the group have worked with producers from the world famous 'F nBlock' (Home of Naughty Boy); Troy Antunes (Justin Timberlake); New Money Studio and 3Mindz. Rough Copy have developed a warm nostalgic interpretation of a globally accepted sound with a 21st Century tilt which they affectionately name R&Trap (Rhythm and Trap).
The first release for 2015 was the promotional track '3 Words' which received excellent reviews and feedback. This was followed up by the club driven banger 'Same Formula' on the EMC Label and supported by BBC1Xtra DJ Cameo. June 2015 saw the release of the soundtrack song to the Film 'AWOL' (Absent without Love). They have already featured on DJ Cameo's 'Blackheart EP' on the track 'Parachute' and the UK underground smash hit Let em know.
The Viral Refix EP released in 2016 is a labour of love that Rough Copy has undertaken to blend their unquestionable vocal talents with the uncompromising beats of today. Rather than sing a host of standard cover tracks, RC has blended the lyrical content of a known track with the production of a totally unrelated track and created with their own vocal essence a hybrid which has taken a life of its own. One such cover (Hello by Adele) was voted as one of the best covers from across the globe by Huffington Post.
Not only have Rough Copy advanced their musical craft, they have been firm favourites on the UK fashion circuit and featured at various events during London Fashion Week 2014 and 2015 (ASOS and Hemsley).
Currently attracting booking interest for events in Paris, the Caribbean, Canada , USA and Russia , Rough Copy continue to develop their musical craft after supporting the likes of Omarion (B2K), Tyga and going on tour with the UK R&B sensation Damage.
This year Rough Copy will continue to release multiple pieces of independent R&B driven singles, EP's and mixtapes evidencing there is a public demand for the R&B genre both in the UK and internationally.
As self-proclaimed #R&BAvengers, Rough Copy are set to electrify the music industry with their 'Sweet but Street' musical style.
Contact us  today if you would like  Rough Copy  to be the highlight of your  event ! The most memorable moments are waiting and they could be yours today!
Previous Clients Include:
Significant Performances
DamageTour (2015)
Pretty Ricky
Day26 & J Holiday (Koko 2015)
Omarion (Koko 2015)
SWV (Wembley Arena 2013)
Gary Barlow (Take That 2013)
Nicole Scherzinger (2013)
Ayia Napa – Supporting Tyga 2013
Ki Ci & JoJo (02 Indigo 2012) 112 (Club Oceano 2010)
Jerimih (Club Liquid 2010)
Television Appearances
CBBC Sam and Marks Big Friday Windup
Blue Peter
The Wright Stuff
Chart Show Takeover
MTV Top 20 Countdown Takeover
Media Performances
National Reality TV Awards
London Poppy Remembrance Day (Tfl)
Capital FM Xmas lights switch on
Sun Newspaper Christmas party
ITV:Freemantle Wrap party
ITV Road Show – supporting Tulisa
OK Nigeria Magazine
Soccer Six Celebrity Football
I LUV LIVE 10th Anniversary
Dukes Polo
Radio
Trevor Nelson – Radio 1Xtra
Yasmin Evans– Radio 1Xtra
Charlie Sloth – Radio 1Xtra
CJ Beatz (Live Lounge MJ Tribute) – Radio 1Xtra
Sarah Jane Crawford – Radio 1Xtra
Adele Roberts – Radio 1Xtra
Matt Edmonson – Radio 1
Scott Mills – Radio 1
Greg James – Radio 1
On Demand Radio
Reprezent Radio
Photos of Rough Copy