Robert – Human Statue | UK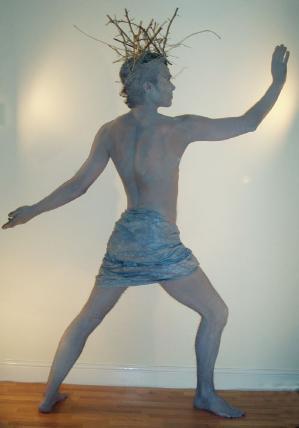 Striking and magical, Robert's range of statues can compliment any occasion with subtle yet impressive performance.
The statues use slow motion and movement to heighten the effect. They can also perform slow motion dance and movement through your event. All statues are available in a variety of colours and bespoke characters are available on request.
Or create a stir with his range of clockwork characters. Comic and unusual, you will wonder if they are actually made of tin as they slowly unwind, click back to life and charm with their subtle interactions.
With over ten years of experience performing as a human statue and living animatronics, he is a highly experienced performer in the field.
Statue Characters Available Include:
Buddha
Stone Classical
Stone Angel
Winter Woodland
Neptune
Magritte
Metals (gold, silver, copper)
Mannequin
Bespoke Statues (to order)
Clockwork Characters Available Include:
Ballroom dancers
Toy Soldier
Latin Dancers
Businessman
Business woman
Waiters
Standard Length of Performance: 3 x 30 minute sets or 2 x 45 minute sets.
Testimonials:
"The acts were fantastic last night....They were brilliant. I spoke to them both to make sure they were happy and stayed to make sure they were ok but then had to shoot off to another event, I know the venue manager was really happy and I couldn't have been more pleased with how they conducted themselves, they looked great and I'm very grateful to them and yourself for turning it around so quickly."
- OurKidBrother (via Contraband)
Previous Clients Include:
Selfridges
Harrods
Plannit Events
Marks and Spencer
Brighton Comedy Festival
Mouth of the Tyne Festival
Glastonbury Festival
Princess Productions
Childrens Garden Party at Buckingham Palace
Microsoft
Photos of Robert