Ray – Pickpocket Performer | UK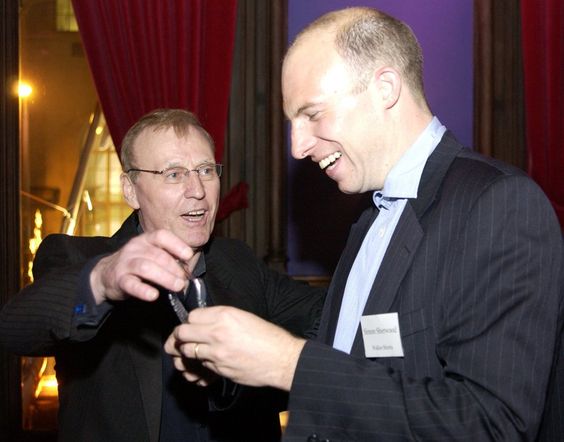 Ray
Ray is a close-up pickpocket suitable for both private and corporate functions.
Ray was chosen to be part of a team of three Pickpockets at Gatwick Airport for Meridian TV. The brief was to demonstrate to travellers how easy it is for professional pickpockets to steal a wallet. Ray also gave advice on how to avoid being 'dipped'.
The act is ad-libbed and consists primarily of Ray approaching a group of guests at a reception or a table at dinner, and inviting a gentleman to assist and then relieving him of whatever he may find. This may include wallets, watches, ties, loose change, phones, keys, etc. Sometimes Ray will take someone's glasses and wear them himself without the person realising that they are indeed his! The performance is interspersed with sleight of hand card and coin work to facilitate the pick pocketing.
Is a pickpocket suitable for my event?
Pick pocketing may not be suitable for all events. If guests are dressed in jeans and t-shirt then it makes it very hard for the act to work. Guest numbers should ideally be over 75, and we would need to know the male / female split at your event. Due to outfits, females are much harder to pick the pockets of!
Previous Clients Include:
The Savoy
The Hyde Park Hotel
Park Lane Hilton
The Ritz
Claridges
The Dorchester
The Grosvenor
The Edinburgh Caledonian
Kensington Palace
Blenheim Palace
The London Globe
Lincoln's Inn Fields
Opening of Euro '96 at Wembley
BMW
The Althorp Estate
Stakis Hotel and Casino
St. Pierre Park Hotel
Armed Forces Officer's Mess
Photos of Ray
Book Ray
Want to book a performer, or just find out more? Give us a call on +44 (0)208 8291140 or use our online contact form via the button below.